Marty @ Oakdene
Contemporary Dining
Open for Lunch: Weekends Only from 12 noon
Open for Dinner: Wednesday to Saturday from 6:30pm
Australia Day (Friday 26th January): Open for Dinner
Please note that a 20% Public Holiday Surcharge will apply on Australia Day.
| | |
| --- | --- |
| Restaurant Bookings | See Our Review On Trip Advisor |

Renowned as a fantastic addition to the Bellarine Peninsula with absolutely flawless execution and presentation, Marty @ Oakdene (formerly known as Oakdene Vineyards Restaurant) boasts a modern Australian and European cuisine with an array of fresh local produce. Award winning Executive Chef and Manager, Welshman Marty Chichester previously owned and managed popular restaurants in Wales and Sydney.
The menus at the contemporary dining Marty @ Oakdene are designed using local and regional produce, giving our patrons a wide variety of carefully prepared dishes representing seasonal ingredients with unique flavours and textures that will suit all tastes. Various dining options are available, including a la carte and degustation menus.
Most recently, after 13 years of blood, sweat and tears Marty has taken over the company reigns of the restaurant and is determined to carry on the continued success and loyal following he has accumulated over the years.
Marty's vision for the future of Oakdene (especially the restaurant) is that it will become a dining complex that can cater for all occasions and budgets.
Marty has recently introduced a new a la carte menu which is designed to carry on the tradition of representing local and regional produce. The new menu will be more affordable, with prices that will range from $15-$18 for entrees and $32-36 for main courses. The menu will still contain the ever popular Grill & Steak section offering the best steaks on the Peninsula and some specials along the way.
The food will still include a high level of presentation and execution followed by the exceptional service that has been the forefront of the restaurant since the day it started.
For intimate occasions, we also have private spaces available (the Cloud Room and the Chocolate Room. Function Spaces. Oakdene also caters for conferences, functions, weddings and special events and is simply a place to experience, not just to visit.
Please Note: A surcharge of 20% applies on Public Holidays
Please Note: Entertainment cards are not accepted for special events
---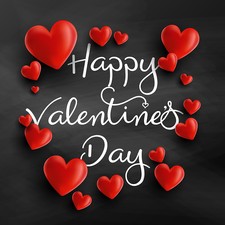 Valentine's Day Dinner - Wednesday 14th February
3 Courses for $80 per person
Treat your special someone to a magical, romantic evening with a tantalising & delicious 3 course dinner at our restaurant Marty @ Oakdene for Valentines Day.
If you're not quite that romantic or just hate the commercialisation of Valentines Day, Oakdene can still offer you a fantastic night out with exquisite food & wine.
Bookings are essential and full payment is required to confirm bookings. To book please call 03 5255 1255 or email restaurant@oakdene.com.au
---
High Tea at Oakdene - $45 per person
Sun 11th February 2018
Sat 24th February 2018
Sun 25th February 2018
Sun 18th March 2018
Due to the overwhelming response to our High Tea, Marty @ Oakdene will also offer High Tea on the above dates from 2:30pm to 4:00pm.
Enjoy a Glass of NV Oakdene Sparkling that beautifully complements the mouth watering selection of ribbon sandwiches and sweet and savoury pastries. $45 per person also includes tea and coffee. Download Menu. Unfortunately, gluten and dairy free options are not available with this menu.
Bookings are essential and full payment is required to confirm bookings. To book please call 03 5255 1255 or email restaurant@oakdene.com.au.
---

Contemporary Dining Options - Marty @ Oakdene
A LA CARTE MENU (Download Menu)
TASTING MENU - 4 courses for $95 per person (Download Menu)
GROUP MENU - All parties of 8 people or more are required to dine from our group menu (Download Menu)
CHILDREN'S MENU - $25 per person (Download Menu)
WINE LIST (Download Wine List)
Please note that these are sample menus only and are subject to seasonality and availability.