TOP

15 March 2015 | Articles | Oakdene Restaurant
In a Pickle (Geelong + Surf Coast Living Magazine - Autumn 2015)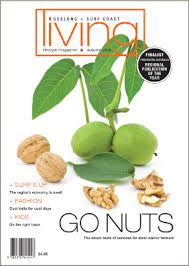 At Oakdene we pickle anything that moves, from vegetables through to certain cuts of meat and sometimes depending on the variety, fish. It's a great way of taking advantage of the abundance of local seasonal produce and preserving them for menus later in the year.
There's nothing more satisfying than hearing the seal "pop" on a new jar of pickles. Typically, that's when friends and family have gathered on a summer day, burgers and bangers are sizzling on the BBQ and the beer and wine is chilling. A jar of supermarket gherkins might do, but don't deny yourself the pleasure of a super fresh, homespun flavour—of making your own.
If using home-grown cucumbers, pick them first thing in the morning to get the best flavour. Select cucumbers that are free of mould, insect damage, blemishes, and soft spots. If you're using seasonal produce form the local grocer or supermarket, pick the firmer more consistent size veggies as they will cook and pickle more evenly. Plan to make the pickles in advance and store them well for future family gatherings or dinner parties.
Thoroughly wash the cucumbers and assemble the spices. Have fun with the process, trying new flavours with each new batch of pickles. To add a little kick, toss in a clove of fresh garlic, a pinch of crushed red pepper, or a few chopped jalapeños.
A simpler form of pickle can be made simply by soaking food in an acid liquid, in most cases, a flavoured vinegar mixture; there are heaps at the local providores these days. All that's necessary is to first soften the fruit or vegetable. This can be done either by blanching it briefly in boiling water or by salting it for an hour or two.
Though ordinary, white distilled vinegar can be used for most pickles, you can get a different effect by substituting apple cider, Asian rice vinegar or even a cabernet or chardonnay vinegar. Similarly, don't feel bound to the common pickling spices of mustard, peppercorns & dill, try using cloves, allspice or cinnamon, fresh ginger or dried chillies.
The first couple of times you experiment don't go overboard with the spicing. Give the pickles a day to develop and see how you like them before adjusting the recipe for the next attempt.
Pickled cucumbers recipe
12 Baby Cucumbers, washed and sliced about 1/4" thick
1 tablespoon Garlic Salt
2 teaspoons Red Pepper Flakes
500ml Apple Cider Vinegar
1. In a large resealable container combine cucumbers, garlic salt, and red pepper flakes.
2. Cover cucumbers with apple cider vinegar. Place lid on container.
3. Refrigerate overnight.
4. They will stay crisp in refrigerator for weeks, if they last that long!
Comments