TOP
Oakdene News & Events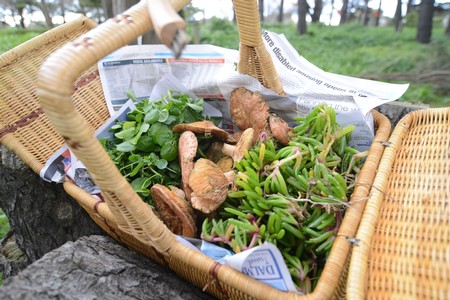 A foraging day for the kitchen team at Oakdene is the highlight of the week. Executive Chef Marty Chichester says "We love this time of year because lots of our favourite ingredients are in abundance right on our doorstep, from pine mushrooms to sea succulents, and wild watercress to sea lettuce."
What's even more exciting for the Oakdene chefs is the buzz of heading out to our secret spots around the Bellarine foraging for the wild ingredients and then bringing them back to the Oakdene kitchen to experiment with. This is when the real fun starts!
Like Danish chef Rene Redzepi and New Zealand-born Ben Shewry, of Ripponlea's Attica, Marty and his team are rediscovering the ancient art of foraging; putting wild edibles that many consider weeds and poisonous fungus back on the plate.
But it's not just a chef thing. Marty sees lots of European & Australian families out foraging on the Bellarine. It seems anyone with a passion for food, it's origin and adventure are all heading out to see what the area has to offer. It's a haven for a great day of discovery.
Marty also says he loves getting customers from his cooking class and his apprentices at Oakdene who would never think of eating a weed to try a few things. As he tells people, they're free, they're abundant, they're nutritious and they're delicious.
A common overlooked wild weed is Pursalane. ''Purslane is crunchy and a little bit lemony. It's fantastic in salads or sandwiches - and is one of highest plant sources of [the fatty acid] omega-3.'' explains Marty.
Purslane is not the only leaf that abounds in the suburban parkland. ''If I want to make a salad, I just go out and see whatever's out there and just pick a small handful without disrupting the plant too much,'' he says.
"We are even picking wild watercress at the moment, at a dam near the side of the road on the highway. These amazing wild ingredients grow in the strangest of places" says Marty.
Marty recommends novices start in their own backyard, or those of friends and neighbours, gathering plants that are easy to identify before heading into the wild.
''Look in the most unkempt- looking places you can. A fairly manicured looking park is the worst place to look because they're probably poisoning it and a lot of dogs are usually being walked there. Get off the beaten track a little.''
Autumn and spring are the best times to forage on the Bellarine but even in winter mushrooms, nettles and dandelions can be found, he says.
Picking edible weeds is safer than gathering wild mushrooms but it's important not to eat anything you can't positively identify, he says.
Be adventurous with wild produce but keep the preparation and dressings simple. You can really appreciate the amazing textures and flavours they add to many dishes.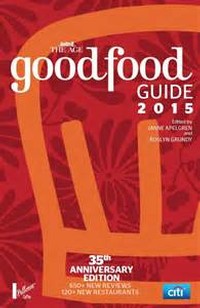 The Age Good Food Guide 2015 was released last night, & we are pretty happy with our result - 14.5/20. See below for what the esteemed judges had to say about the Oakdene Vineyards Restaurant.
The Oakdene estate includes many attractions. There's the cellar door building (made to look like it's tipped on its side; tipsy?), strollable grounds dotted with sculptures (like the wheelbarrow tree), a decommissioned train and a fine-dining restaurant. Housed in the original gable-ceilinged 1920s house, the main dining room is loudly coloured with collections of art glass and paintings. The food, too, is energetic: many dishes are made up of multiple elements, and the menu changes almost weekly using what's in season. It's also elegant and refined, as in entrees like tender octopus pieces arranged on charry potato discs. Mains might include a crisp-skinned barramundi fillet topped with floured-and-fried calamari served with a scoop each of Oakdene olive tapenade and cauliflower puree; or some prime beef from the grill. A chocolate sorbet and mousse dessert has tiny marshmallows here, 'soil' scattered there, a leaf placed just so. It's a delightful dinner, lunch or day out.

AND ... A casual pizza and pasta cafe is due to open on-site in September 2014

VIBE Winery wonderland
BEST BIT A deserving destination and day trip
WORST BIT The drive


Sunday 7th September
$75 per person for 3 Courses (excluding beverages)
Children Under 12 - $25, Toddlers - $15
Father's Day is all about reminding your father why you love him so much – a chance to say thanks for everything he's done for you. Show dad how much you care on this special day when you can say 'thank you, just for being you'.
Spoil dad and give mum a break as well, & enjoy a 3 Course Lunch at Oakdene Vineyards Restaurant for $75 per person (excluding beverages).
Booking are essential. Full payment is required to confirm your booking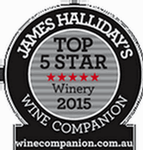 We are thrilled to announce that we have just received a 'Red Five Star' rating for the 2015 James Halliday Australian Wine Companion. This rating is awarded to wineries that are an "Outstanding winery regularly producing wines of exemplary quality & typicity. Will have at least two wines rated at 94 points or above, and had a five-star rating for the previous two years".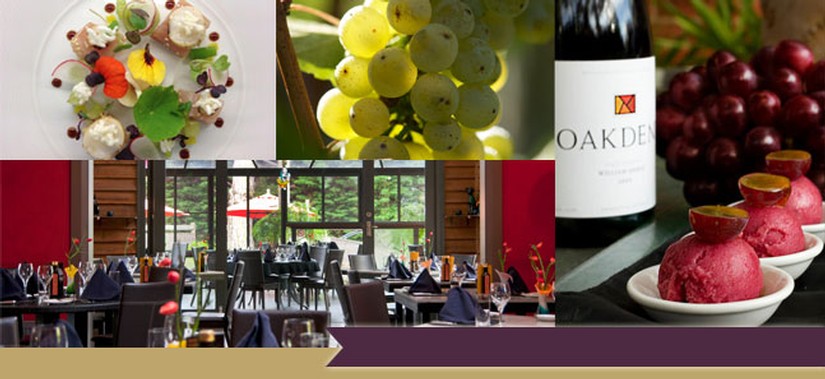 Thursday 7th August from 6:30pm
Special Entertainment™ Members price is $105 per person for 5 courses with matched wines.
Non Members $140 per person.
The award winning Oakdene Vineyards Restaurant, invites Entertainment™ Members to yet another delightfully memorable dining experience – this year's 'Winter Warmer Wine Dinner' at Oakdene on the Bellarine Peninsula.
Executive Chef Marty Chichester continues to ensure Oakdene Vineyards Restaurant is a highly acclaimed fine dining venue, boasting a modern Australian/European cuisine with an array of fresh local produce. The restaurant once again maintained its award winning form, winning 'Best Winery Restaurant' and 'Best Tourism Restaurant' at the 2013 Savour Australia Restaurant and Catering HOSTPLUS Awards for Excellence for Victoria.
The evening will consist of 5 delectable courses, matched beautifully to a carefully chosen selection of Oakdene's estate grown, award winning wines.
Oakdene wines are all handcrafted, elegant and complex whilst reflecting the true varietal character of the region.
This event will be popular and one not to be missed, so please ensure you reserve your booking to avoid disappointment – hurry, seats are limited.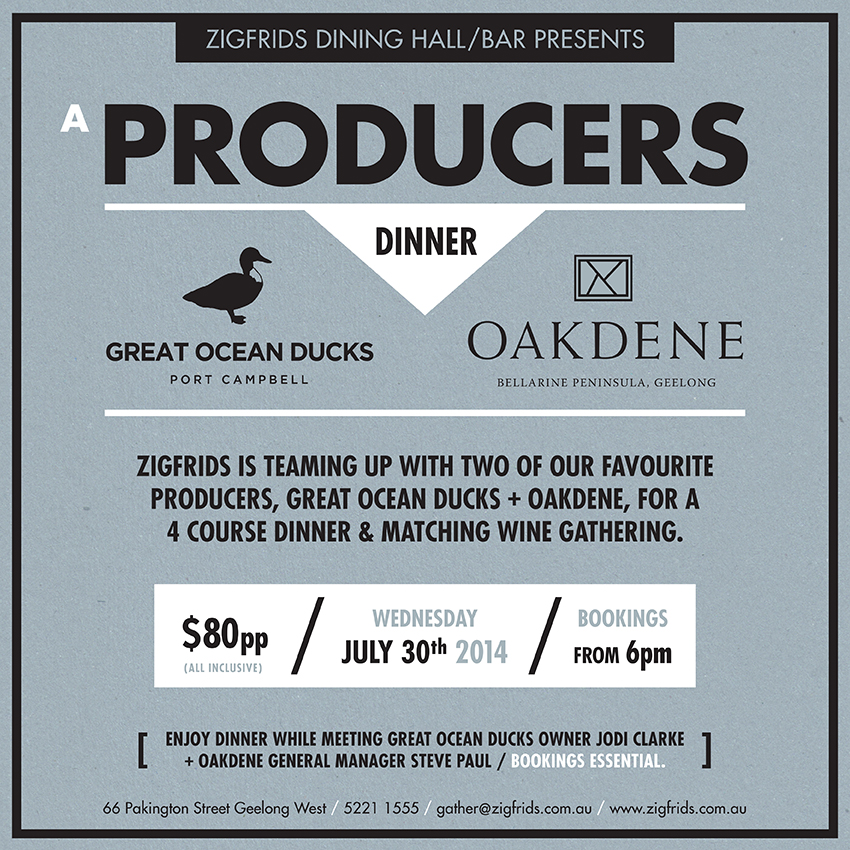 We are thrilled to announce that Oakdene Vineyards Restaurant is a Diners' Choice Award Winner for 2014, winning the following categories for 2014:
Best for Special Occasion
Best for Service
Best for Atmosphere
Best for Fine Dining
Top 100
What makes these awards special is that it's not just the opinion of a single critic or even a handful of people; this is the collective opinion of over 1 million diners as part of the Dimmi Score Program. These awards are received by being consistently highly rated by real diners.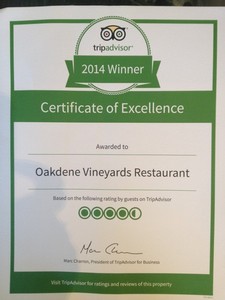 Oakdene Vineyards Restaurant has received a 2014 TripAdvisor Certificate of Excellence Award. The accolade, which honours hospitality excellence, is given only to establishments that consistently achieve outstanding traveler reviews on TripAdvisor, and is extended to qualifying businesses worldwide. Establishments awarded the Certificate of Excellence are located all over the world and represent the upper echelon of businesses listed on the website.
When selecting Certificate of Excellence winners, TripAdvisor uses a proprietary algorithm to determine the honorees that takes into account reviews ratings. Businesses must maintain an overall TripAdvisor bubble rating of at least four out of five, volume and recency of reviews. Additional criteria include a business' tenure and popularity ranking on the site.


The 2012 Oakdene 'William' Shiraz has been included in James Halliday's Top Cellaring Selections in June/July, rated a 96.
"Hand harvested, largely destemmed, but some whole bunches, wild yeast-fermented in small open vats, then pressed to French oak (30% new) for mlf and 16 months maturation; gold medal Geelong Wine Show, and three trophies Ballarat Wine Show '13. Deeply coloured, it has exceptional black cherry and blackberry fruit laced with spice and pepper; perfectly ripened tannins and quality French oak complete a very classy wine. RRP $35 / Cellar 2032 / Oakdene FIVE STARS"

Restaurant & Catering Awards - Victoria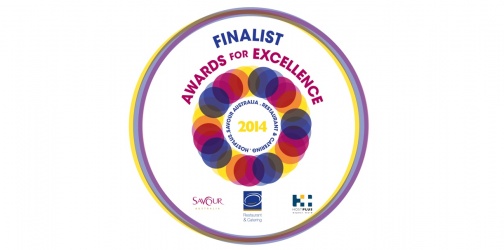 Oakdene Restaurant is once again a finalist for the 2014 Savour Australia Restaurant and Catering HOSTPLUS Awards for Excellence – Victoria in two categories.
Restaurant in a Winery
Tourism Restaurant
The Awards for Excellence program provides deserved recognition to those restaurants and caterers that excel in their field. Winners and finalists from each category from Victoria will be announced at the presentation event held in July. The premier Awards for Excellence program recognises the achievements of Australia's restaurant and catering industry.