TOP
Oakdene News & Events

Wine Review by Mike Bennie (Wine Business Monthly - March 2015)
"A blush of colour! Chalky texture, loads of savouriness, wet pebble texture and a bold vein of granite-like minerality. Nashi pear juice comes to mind too. This is a great example of how some judicious winemaking decisions can make Pinot Gris a more complex, compelling wine with drinkability and interest hand-in-hand. So well done."

Closed Good Friday
Open Easter Sunday - Dinner (Restaurant and Cafe)
We are extending our trading hours over the Easter long weekend in April and will be open for dinner on Sunday 5th April. Both the fine dining Oakdene Vineyards Restaurant and the casual Mr Grubb Cafe will open their doors.
Please note: A public holiday surcharge of 15% for the restaurant, and 20% for Mr Grubb Cafe will apply on the public holidays over the Easter weekend.
Friday 3rd April (Good Friday)
Cellar Door - Closed
Restaurant - Closed
Cafe - Closed
Saturday 4th April (Easter Saturday)
Cellar Door - Open 10am - 4pm
Restaurant – Open for Lunch & Dinner
Cafe - Open for Breakfast, Lunch & Dinner
Sunday 5th April (Easter Sunday)
Cellar Door - Open 10am - 4pm
Restaurant - Open for Lunch & Dinner
Cafe - Open for Breakfast, Lunch & Dinner
Monday 6th April (Easter Monday)
Cellar Door - Open 10am - 4pm
Restaurant - Closed
Cafe - Open for Lunch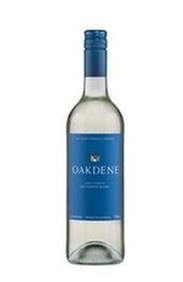 Wine Review by Brett Smith (The Geelong Advertiser - 19th March 2015)

"Tropical aromas exuding from the glass are sweet. Fresh, ripe melon and passionfruit flavours blend well with the subtle citrus, which helps add a light zing on the palate. Throw in subtle minerality and some herbal qualities and it has better than average complexity. A very clean and refreshing sauvignon that would appeal to those who like a little more sweetness. Easy to drink. A bronze medal winner at the 2014 Geelong Wine Show."

Celebrate the Labour Day long weekend in March and visit us at Oakdene for a wine tasting, meal in our restaurant or cafe, or simply wander through our fantastic gardens and enjoy the eclectic art works.
In addition to our normal trading hours, as a special Labour Day Long Weekend Treat, both the Oakdene Vineyards Restaurant (fine dining) and Mr Grubb Cafe (casual dining), will be open for Dinner on Sunday night (8th March).
Please note that there will be Public Holiday surcharge of 20% when dining at the cafe on Monday 9th March.


Wine Review by Brett Smith (The Geelong Advertiser - 5th March 2015)
"Pale straw in colour, with fresh fruit aromas of nashi pear, apple and citrus. The fruit flavours continue to drive this refreshing white across the palate, each well balanced and with a rich mouth feel. There's a nice minerality from start to finish and the acidity is spot on, while the finish is dry. Fine summer drinking from the Bellarine Peninsula."

Wine Review (Herald Sun - 24 February 205)
"Whether called pinot grigio or gris, most Australian-grown versions are tending to the fresher styling that strictly should be attached to the former tag. Here, it's early picked fruit with the faintest of pale English rose blush colour, a subtle rose fragrance lifts the nose before enticing the tongue with crisp and tangy white fruits."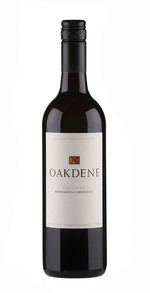 Wine Review by Shaun Viljoen (The Geelong Advertiser - 19 January 2015)
"This Bellarine Peninsula blend is 58 per cent merlot, 30 per cent cab franc and 12 per cent cab sav. The result is a dark red with an aroma of ripe berries and lifted spice. The flavour features smooth dark fruits and black pepper with a long finish. A balanced drop with complexity and good body."

Saturday 14th March, 11am to 5pm
Oakdene wines will be available to taste and purchase at the famous Flemington front lawns and rose gardens, as part of the Melbourne Food and Wine Festival. The Fleminton Grazing Trail & Cellar Door features a selection of the very best boutique wineries, breweries and producers Victoira has to offer in a unique cellar door atmosphere.
Apart from meeting the team and tasting our new releases, you can enjoy Australia's best horses competing on autumn's premier racing day, cooking demonstrations from leading Victorian chefs, global bites and beverages and a selection of childrens activities. The perfect recipe for an incredible day out for all ages.
Price: $25 Entry. $20 Tasting Glass available to purchase
Flemington Racecourse, 448 Epsom Rd, Flemington
www.melbournefoodandwine.com.au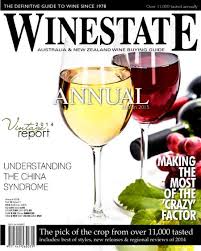 Best Wines of 2014 (Winestate Magazine - Annual 2015)



Oakdene William Geelong Shiraz 2012

*

*

*

*

*




Shiraz 2013-2012 $35-$50
"A gorgeous youthful shiraz. Very lifted peppery aromas with attractive earthy and floral touches. The tight clean Rhone-like palate has very focused flavours. Needs more time in the cellar. $35"
Oakdene Peta's Single Vineyard Bellarine Peninsula Pinot Noir 2013 ****
Pinot Noir 2013 $30-$40

"Oaky herbal bouquet with sweet vanillin notes. Spicy varietal palate is both sweet and savoury with the oak well matched by fruit. $35"