TOP
Oakdene News & Events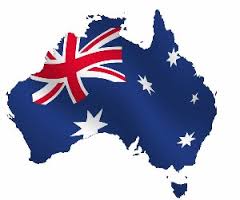 Celebrate Australia over the long weekend in January and visit us at Oakdene for a wine tasting, meal in our restaurant or cafe, or simply wander through our fantastic gardens and enjoy the eclectic art works.
In addition to our normal trading hours, as
a special Australia Day Long Weekend Treat, both the Oakdene Vineyards Restaurant (fine dining) and Mr Grubb Cafe (casual dining), will be open for Dinner on
Sunday night (25th January).
Please note that there will be Public Holiday surcharge of 20% when dining at the cafe on Monday 26th January.


Wine Review by Brett Smith (The Geelong Advertiser - 8 January 2015)
"A very pale straw colour, the bead is impressively fine and the aromas are of lemon and granny smith apple and it's refreshingly crisp followed by some light toasty notes. It continues through to the palate with sherbet qualities driven by the lemon citrus, along with a fine mousse mouth feel. The punchy acidity and sherbet make for a mouth puckering finish. Even though it's zesty and crisp, it does have an elegant texture."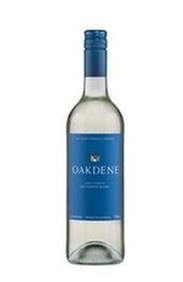 Wine Review (Herald Sun - 6 January 2015)
"The Bellarine Peninsula, south of Melbourne, is well tempered by the southern seas, which helps this pop star variety to settle down and gather a little more depth to its palate, here with notes of cinnamon spice sprinkled on nectarine, and brown-sugared grapefruit. For a bit more power again, the Jessica 2013 Sauvignon ($28) is a fuller, barrel fermented and matured style."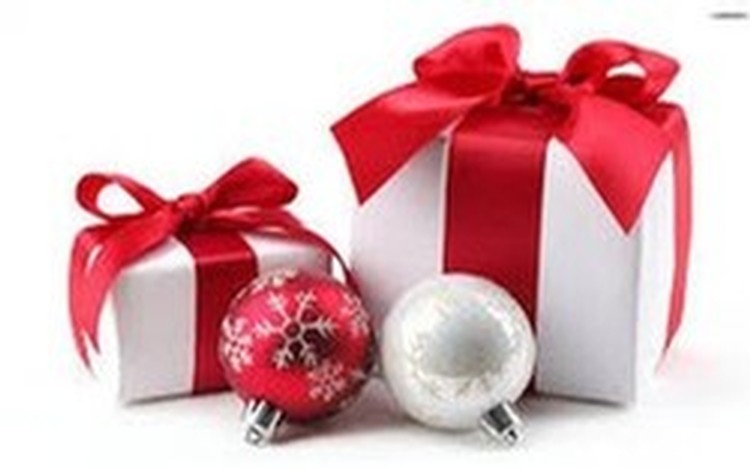 Christmas Eve - Wednesday, 24th December
Cellar Door - Open
Cafe - Closed
Restaurant - Closed
Christmas Day - Thursday, 25th December
Cellar Door - Closed
Cafe - Closed
Restaurant - Closed
Boxing Day - Friday, 26th December
Cellar Door - Open
Cafe - Open
Restaurant - Open
New Years Eve - Wednesday, 31st December
Cellar Door - Open
Cafe - Closed
Restaurant - Closed
New Years Day - Thursday, 1st January
Cellar Door - Closed
Cafe - Closed
Restaurant - Closed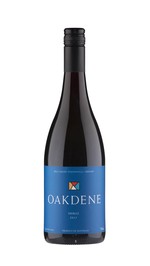 Wine Review by Jon Helmer (Geelong + Surf Coast Living Magazine - Summer 2015)
Oakdene is a small boutique producer committed to quality and this has been reflected in the numerous awards and trophies they have won in the short time since establishing in 2001. 2011 was a challenging vintage as most growers new to the game had never experienced or seen conditions like it before. It's important to note tha the fruit for this wine was all sourced from the same vineyard as their successful 'Peta's' pinot noir block. The wine is light in colour with nice rose petal/floral/cherry complexities on the nose with a soft, more feminine-like mouth feel on the palate with light cherry flavours predominating. Think lunch, think quiche, think light, and easy drinking 'beaujolais-like' pinot noir! Check out also their amazing Shiraz, Chardonnay and Sparkling wines.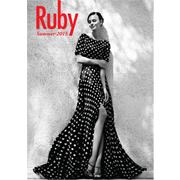 The sun is shining, warm winds are gently blowing and it's the time when we finally catch up with all those people we've been meaning to see all year. The entertaining season is upon us, and when it comes to serving up a white wine, we want it to be the right white.
In the same way that chardonnay was out-cooled by sauvignon blanc, now the prevailing sauv blancs are being out-trended in the it-wine stakes by pinot grigio, or is that pinot gris - well, either way, it's fast becoming the new it wine, or is that wines?
Even wine, it seems, can have an identity crisis these days.
When it comes to pinot gris and pinot grigio, it can be hard to tell what you are buying, which is why we gave Steve Paul, resident wine buff at Oakdene, a call to give us the inside line on the Pinot Gs.
You may have heard or been told that the only difference between the two is that gris is French and grigio is Italian; and that's sort of true, but really misses the story of the Pinot G wines.
What is the same about the gris and the grigio is the grape. The greyish-red grape is a mutation of the noble pinot noir grape (or pinot nero grape, as it is called in Italy), and both 'gris' and 'grigio' are translations of grey in reference to the colour. On another translation note, the name 'pinot' is a reference to pine, because pinot grapes grow in a tight cluster that vaguely resembles a pinecone.
Pinot grigio is a style of wine traditionally produced in northern Italy, around Mogliano and Alto Adige. An earlier harvest with higher acidity and lower alcohol, it tends towards crunchy fruit characters like Nashi pear flavours. The lower alcohol comes from the early harvest, as the grapes haven't developed the high sugar levels of later harvests. These wines are made to drink young and are a lovely light style for summer drinking.
Pinot gris is traditionally produced in northern France, around Alsace, close to the German border. The cooler region means grapes are picked later to allow them to ripen, making for a lower acidity, fuller bodied, rich white wines that tend to be higher in alcohol. Traditional pinot gris make good food wines, matching well with the German-influenced food of its native region like spicy sausages and sauerkraut. The higher alcohol content tends not to be as much of an issue in a culture where a small - and we do mean small - single glass of wine with dinner is the usual consumption limit.
"In Australia, we do either, or both," Steve said, adding that there has been a tendency in Australia to label the wine as gris or grigio based on nationality preference - or just the sound of the name - rather than the style being produced, which has added to the general confusion when it comes to the Pinot Gs.
But the truth is, with our warm climate, Australian Pinot Gs tend to be true to neither of the gris or grigio styles, but will fall somewhere across a very broad spectrum in between.
Here in Geelong, pinot gris (or grigio) is now the fourth most planted grape after pinot noir, chardonnay and shiraz.
"Local wine makers are investing in the variety because we have one of the most suited climates for planting it, which you can see from our success with pinot noir," Steve said. "Here at Oakdene we do both a grigio and a gris style of wine, with the grigio a lovely, crisp drinking style while the gris is a fuller style that is better with food. We have one vineyard of 5 acres of pinot gris and 80 per cent of all of our fruit goes to the fruit-driven style pinot grigio.
"But, like all wines, the best way to choose the right wine, or in this case the right white, is to try it and see what you like."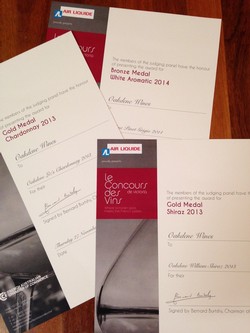 Great result at the 2014 FACCI Concours des Vins de Victoria, with Oakdene winning two Gold Medals and a Bronze Medal.
Gold Medal - 2013 Oakdene William Shiraz
Gold Medal - 2013 Oakdene Liz's Chardonnay
Bronze Medal - 2014 Oakdene Pinot Grigio
Wine manager Steven Paul says 'Hard work & dedication in the vineyard and the winemaking process are paying off, with consistent results being achieved at major wine shows around Australia, particularly with the William Shiraz'.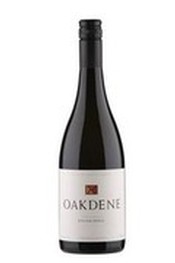 The newly available 2013 Oakdene William Single Vineyard Bellarine Peninsula Shiraz has just added another three gold medals to its collection, scoring a gold medal at the Great Australian Shiraz Challenge 2014, the National Wine Show of Australia 2014 and at Concours des Vins de Victoria 2014.
The 2013 William Shiraz has already been awarded a Gold Medal at the Ballarat Wine Show 2014, as well as the Trophy for Best Regional Shiraz and a Trophy for the Best Regional Red Wine, following in the footsteps of its predecessor the 2012 William Shiraz.
$35.00 bottle/$420 case (Wine Club Members 10% Discount)
Purchase Now
Full-red purple. Highly perfumed red and dark plum notes and spicy bouquet, lifted by whole bunch characters. Medium to full bodied palate, with savoury red fruit characters, spice and delicate pepper notes. Firm but fine tannins and well integrated French oak. Balanced acidity, and a long savoury finish. 15% whole bunches, wild yeast and matured in new (30%) and seasoned French oak barriques for 16 months.

Alc 13.9%
Vines planted 2001, Clones PT23 & Bests Great Western
Closure : Screwcap
Winemaker : Robin Brockett
Bottled : July 2014,
1000 dozen produced


Melbourne Cup Weekend 1st & 2nd November
Celebrate the 13th annual Toast to the Coast Festival at Oakdene over the Melbourne Cup Weekend. Showcasing Geelong's premium cool climate wines and regional produce, Toast to the Coast is a sensational weekend of wine, food and fun.
A $40 Tasting Pass, includes a commemorative Geelong Wine tasting glass, and is your passport to enjoy wine tastings from all participating wineries across the entire weekend. Purchase Tasting Pass
Wine
Visit the Oakdene 'Upside-Down House' Cellar Door for informative tastings of our award winning wines, including new releases. Established in 2001, Oakdene specialises in the varieties best suited to the region: chardonnay, pinot noir, shiraz, pinot gris and sauvignon blanc, and the range includes both still and sparkling wines. The wines are elegant and complex and reflect the true varietal character of the region.
Food
Enjoy a selection of gourmet food matched with a glass of Oakdene wine, while relaxing in the Oakdene Garden Café from 11am to 4pm, or book into our award winning restaurant for our Toast special - 2 courses plus a glass of wine for just $45pp.
Live Music - The Sweethearts
The Sweethearts, a 25+ piece girl soul gang (the only school based band in the world playing exclusively in professional settings) will be performing during Toast to the Coast. The Sweethearts are the present and future of soul music. Playing nu-soul, a fusion of styles based around classic soul (including a mixture or originals and re worked classic sounds), Sweethearts is the most exciting band of young female musicians in the world. Discover the Sweethearts

The Oakdene William Shiraz has triumphed again over the weekend, winning two trophies at the 2014 Ballarat Wine Show. The 2013 Oakdene William Shiraz was awarded Top Gold in its class, Trophy for Best Regional Shiraz and Trophy for Best Regional Red Wine.
The Ballarat Wine Show was the first wine show the 2013 William shiraz has been entered into, and we can't wait to see how it fares at future wine shows.
Accepting entries from wines made from grapes grown in the Ballarat, Geelong, Henty, Grampians, Pyrenees, Bendigo and Sunbury regions, the Ballarat wine show offered a great opportunity to benchmark wines with some of Victoria's best.
Last year, the previous vintage, the 2012 Oakdene William Shiraz, also won these two trophies, as well as receiving gold medals at the 2014 Macquarie Group Sydney Royal Wine Show and the Geelong Wine Show. With the 2012 William Shiraz recently receiving an impressive 96 point rating in the latest edition (2015) of the Australian Wine Companion, James Hallidays' definitive guide to Australian Wine, the William Shiraz has arguably become one of the benchmark wines of the Geelong and Bellarine Peninsula region.
Both the 2013 and 2012 growing season produced some fantastic fruit across the board at Oakdene, with the reds benefiting most from a long moderate growing season. The Oakdene Shiraz is sourced from two individual blocks planted to clones PT23 and Best's (Great Western) in 2011 and 2002.
All fruit is hand harvested, and fermented using wild yeast with the addition of 15% whole bunches to enhance perfume and structure, and then matured for 16 months in new and seasoned French oak barriques.
The Oakdene team credit the success to a fantastic site for growing high quality fruit, and dedication to excellence in the vineyard. The vineyard team led by Caroline Suthers, manage an immaculate vineyard ensuring top quality fruit is harvested each year and delivered to the winery. Thanks should also go to Robin Brockett and Marcus Holt for their outstanding wine making skills.