NEWS
---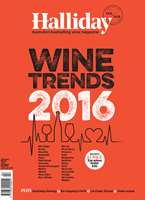 In the Feb/March edition of Haliday Magazine, Casey Warrener has written a lovely article about Geelong wine and its surrounding wine regions. She had a little bit to say about Oakdene throughout the acticle but this is a little snipet she wrote about us called 'Broad Appeal.'
Featuring accomodation, a fine dining restaurant, an unfussy cafe and a quirky orchard, there is something for everyone at Oakdene. Oakdene's wine is crushed and produced at what wine director Steven Paul affectionately calls 'Scotcho's.' Steve manned the cellar door at Scotchmans Hill for a number of years. "Scotcho's have always made crazy wines. They're looked apon as quite mainstream because they are the largest producer in the region, but as long as I've known them they have played around with new styles."
Experimental winemaking has worked in Oakdene's favour. Their Jessica's Sauvignon, modelled on an age-worthy style produced under Scotchman's Cornelius label, is a best seller at the cellar door and has been well received by industry. "We started selling our barrel-fermented style into Melbourne and sommeliers said it is a Sauvignon Blanc they actually wanted to drink," says Steve.
Like Robin, Steve is of the opinion that shiraz is on the march in Geelong. "Bellarine shiraz is spice and pepper, sinilar to a Rhone style. It's differnet from your traditional Australian styles. Our shiraz is a clone from the Best's vineyard's 1860s plantings, which gives it a generosity of red fruit," says Steve. "The 14 William Shiraz has been in 4 shows and already taken out 3 gold medals."
Since this has been written the 2014 William Shiraz now has 4 gold medals from Ballarat, National, Royal Melbourne and Victorian wine shows. For more information about our wines just visit oakdene.com.au.


Extravaganza brings winemaker's, producers, brewers, chefs and food educators together to share and celebrate the region's provenance, all under the one roof. Come and meet some of the Oakdene team and taste some of our wines plus new releases. You will find us at Deakin University, Geelong Waterfront,1 Gheringhap St. Geelong from 10am - 6pm on the 17th of October. Come and spoil your taste buds.
For more information click here!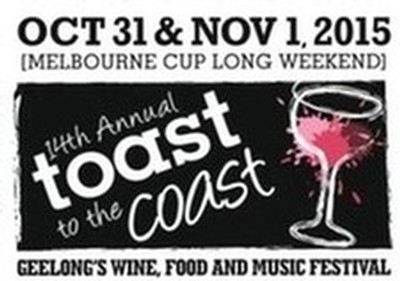 Come and join Oakdene and 25 other wineries over the Melbourne Cup Long weekend for the celebrated Toast to the Coast. This will be the 14th year of the festival which showcases the Geelong regions wines and produce on a grand scale. Get amonst the fun and check out all the details.
We will be offering tastings of our award winning wines and new releases at the 'Upside-down House' Cellar Door. After your tasting, step outside into the heart of Oakdene. Take a seat, enjoy a glass of wine and soak up the atmosphere amid live music and delicious food.
We have a selection of dining options at Oakdene.
Oakdene Belgian Waffle stall - both sweet and savoury
Enjoy Pizza's & Burgers dining amongst the Birch trees at the new Mr Grubb Café or in the Oakdene Vineyards Restaurant garden
Sit down to fine dining in the award winning Oakdene Vineyards Restaurant
We will also be taking care of the entertainment.
Live music with Jon Willard Saturday and Sunday from 12pm - 4pm.
Vineyard tours aboard the Oakdene Train - Tour the property, take in the stunning gardens, the llamas and alpacas plus other exciting sites.
The Royal Flying Doctors are our special guests for Toast to the Coast, displaying their interactive Aeromedical Simulator for the weekend. It is a life sized and fully equipped replica of a flying doctor's plane for the public to explore.
Visit Oakdene for a unique and eclectic experience. With something quirky and fun around every corner and behind every tree, there are many new things to discover.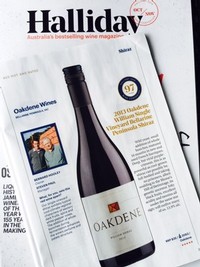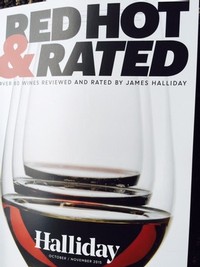 The wines have been tasted and the results are in for the 2016 Halliday Wine Companion. Now within the pages of, Red Hot and Rated (Halliday Magazine Oct/Nov addition), you will find some of Australia's finest red wines, as rated by James Halliday and Campbell Mattinson.
Each of the reds in the magazine have received a whopping 96 points or more. That's gold medal standard and gold class drinking. 2013 Oakdene William Shiraz received 97 points!
Our Single Vineyard Shiraz exhibits typical cool climate regional characters of savoury dark fruits, spice and white pepper notes. The addition of whole bunches during fermentation enhances the wine's perfume and palate structure.
This is what James Halliday had to say, 'Wild yeast, small addition of whole bunches, matured 16 months in new and used French barriques. Deep, but vivid purple-crimson, this is as powerful as cool-grown shiraz can possibly be, full bodied and taking no prisoners, albeit nodding to the Rhone's Hill of Hermitage, its genetic ancestor. Inky black fruits, excellent acidity and tannins all under the same star sign; will outlive many of us. 13.9% alc.' To get your hands on some William click here!

The latest edition of the Halliday Wine Companion has been released for next year. Oakdene have had their most successful year ever! Not only has Oakdene Vineyards been awarded the 5 red star rating for the fifth year in a row, we have had nine of our wines rate above 91 points. Our highest ranking wine is the 2013 William Single Vineyard Shiraz. It scored a whopping 97 points and voted one of the best within its variety.
Our other high scoring wines are:
Liz's Single Vineyard Chardonnay 2013 - 95 Points
Ly Ly Single Vineyard Pinot Gris 2013 - 95 Points
Peta's Single Vineyard Pinot Noir 2013 - 95 Points
Bernard's Single Vineyard Cabernet 2013 - 95 Points
Jessica Single Vineyard Sauvignon 2014 - 94 Points
Single Vineyard Sauvignon Blanc 2014 - 94 Points
Ly Ly Single Vineyard Pinot Gris 2014 - 93 Points
Single Vineyard Pinot Grigio 2014 - 91 Points
Well done team!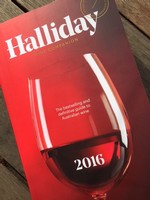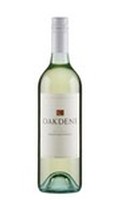 The 2014 Oakdene Jessica Single Vineyard Bellarine Peninsula Sauvignon has been awarded an amazing 94 points by James Halliday. This is what he had to say about it:
'100% barrel-fermented in French barriques (15% new), matured for 8 months. The approach has worked very well, the gooseberry, guava and citrus fruit neatly framed by the oak; the overall balance and length are admirable.'
12.7% alc

There are toasty barrel-ferment and buttery aromas here, plus a little bottle-age development. The palate shows some herbal character, and it's tangy, crisp and dry with good intensity, length and refreshing qualities. 90 POINTS Buy now...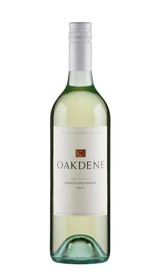 We warmly invite you to join us in celebrating Geelong Wine's 'Winter Shiraz Weekend.' Oakdene is celebrating Shiraz at all 3 of our eclectic and stunning venues.
At the 'Upside Down House' cellar door, we will be releasing our Blue Label, Bellarine range Shiraz 2014.
Mr Grubb café will be tantalising your taste buds with Shiraz braised steak pies - sure to warm you up on a winters day:
Oakdene Shiraz Braised Steak Pie, Local Field Mushrooms with Steamed French Beans & Chips for $35 including a glass of Oakdene Blue Label, Bellarine Range Shiraz.

Oakdene Vineyards Restaurant will be celebrating the 'Winter Shiraz Weekend' with a 3 course Shiraz inspired lunch for $49 including a glass of Oakdene William Shiraz:
Entrée : Wallington Rabbit Rillettes, Citrus Spiced Oakdene Shiraz Jelly, Baby Brioche & Cornichons
Main : Coq au Vin Braised Spatchcock, Oakdene Shiraz, Bacon Lardons, Confit Eshallots & Black Garlic
Dessert : Oakdene Shiraz Poached Pear, Saffron Ice Cream, Camomile Crumble



James Halliday has awarded 2013 Oakdene Bernard's Single Vineyard Bellarine Peninsula Cabernets 95 points. This is an outstanding wine.
Tasting Note
A crimson purple 58/30/12% blend of merlot, cabernet franc and cabernet sauvignon, wild yeast-fermented and matured in new and used French barriques for 16 months. Yet another Oakdene '13 to over deliver, flush with cassis, red current and plum fruit given complexity by cedery oak and ripe tannins. 12.9% alc.
James Halliday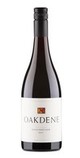 We are pleased to release the latest vintage of our Single Vineyard Pinot Noir from our low cropping estate block planted in 2001. First produced in 2004, and labeled "Peta's" from 2009, the wine has remained true to style and reflected each growing season on the Bellarine Peninsula. The 2013 vintage has produced a wine of deep colour and generous fruit weight, which will suit both early drinking and develop greater complexity with time in the cellar.
OAKDENE PETA'S SINGLE VINEYARD BELLARINE PENINSULA PINOT NOIR 2013
Deep garnet in colour, with a perfumed bouquet of sweet raspberry, cherry and clove-like spice. The mid palate offers earthy cherry, ripe plum, spice and savoury whole bunch notes, firm acidity and fine ripe tannins and a long finish. 15% whole bunches, wild yeast fermented then matured in French oak barriques (30% new) for 11 months. Enjoy now or cellar for 5 to 9 years. Buy now...