NEWS
---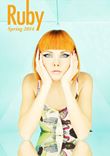 Every year, the arrival of racing and event season means sparkling wines are centre stage. But apart from the bubbles, do you really know what goes into that delicious glass of joyous fizz?
Steven Paul from Oakdene says that when we're talking sparklings, it's not all about bubbles.
In Australia, we produce and drink sparkling pinot, sparkling chardonnay, or sparkling pinot chardonnay. Ever wondered about the pinot element in those light-filled golden wines? If you're a novice quaffer - and there are plenty of us - here's why. All grape juice is clear. The colour comes from the press and how much of the skin is allowed to pigment the juice. In fact, well over half of the Champagne grapes grown in Champagne are black grapes.
Sparkling wine can be made in several ways and it is the method that changes the finished product. For all sparklings, the base wine is made of just ripe grapes with low levels of sugar and high acidity.
The quickest and therefore cheapest method is carbonating. This is the SodaStream of the wine world - literally injecting CO2 into the base wine. This simple and aggressive method of producing fizz results in large bubbles that dissipate quickly.
Our better quality sparklings take you into the more traditional production methods. The Charmat Method, also known as the Italian Method (Metodo Italiano) is a traditional method producing lightly sparkling wines.
The Charmat Method involves a second fermentation of the base wine in a pressurised tank, which is where the bubbles are made. The wine is then clarified, additional sugar may be added if a sweeter wine is desired, then aged. Wines produced by this method have not spent much time on yeast, and will generally be fresh, fruit driven styles with reasonable persistent bubbles.
The Champagnes produced in France are made under the Classic Method or Methode Champenoise. These wines are characterised by yeast-derived characters and very fine, persistent bubbles.
The most complex method of producing sparkling wine, the Classic Method sees the base wine decanted into bottles for the second fermentation and aged 'on lees', meaning on yeast. The curiously termed 'riddling' is the next step, whereby the bottles are rotated on an angle toward the neck of the bottle. The bubbles are made by the yeast feeding on the sugars, producing carbon dioxide.
During disgorgement, the yeast that has gathered in the neck of the bottle is removed, usually by freezing it into a block using liquid nitrogen, and removed. The wine may or may not then be dosed with extra sugar for sweetness, bottled, corked and aged. When ready, sparklings made by the classic method will have those incredibly fine bubbles that sing on your tongue and last throughout the glass (or the bottle!).
What is the difference between vintage and non-vintage? Vintage means the wine has been produced using grapes from a single year, while non-vintage, often shown as NV on the bottle, will be produced using wine from different years. These complex and savoury sparklings shine with food.
And there you have it, our insider's guide to sparkling wine, so when the conversation at this season's events turn to wine, you can shine.
Steve's suggestion: When buying a quality local sparkling, drink it now while it's fresh and lively. All the ageing and hard work is done in the production for you to enjoy the wine when you buy it.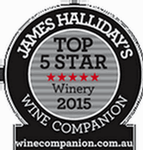 We are thrilled to announce that we have just received a 'Red Five Star' rating for the 2015 James Halliday Australian Wine Companion. This rating is awarded to wineries that are an "Outstanding winery regularly producing wines of exemplary quality & typicity. Will have at least two wines rated at 94 points or above, and had a five-star rating for the previous two years".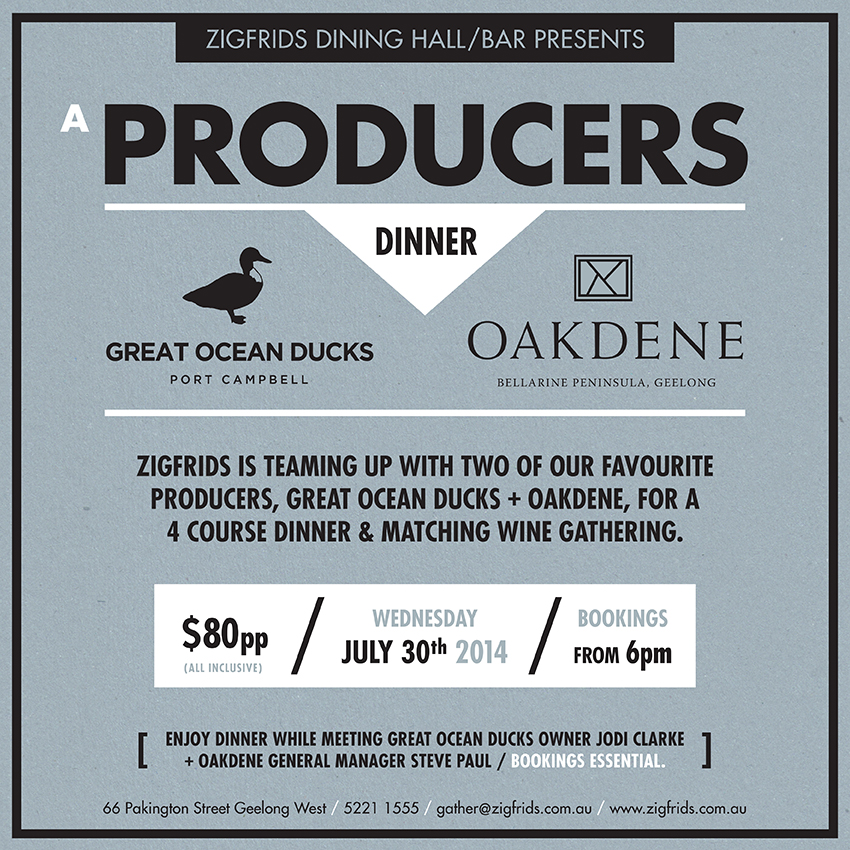 The 2012 Oakdene 'William' Shiraz has been included in James Halliday's Top Cellaring Selections in June/July, rated a 96.
"Hand harvested, largely destemmed, but some whole bunches, wild yeast-fermented in small open vats, then pressed to French oak (30% new) for mlf and 16 months maturation; gold medal Geelong Wine Show, and three trophies Ballarat Wine Show '13. Deeply coloured, it has exceptional black cherry and blackberry fruit laced with spice and pepper; perfectly ripened tannins and quality French oak complete a very classy wine. RRP $35 / Cellar 2032 / Oakdene FIVE STARS"


Gourmet Traveller Wine has just announced the results of their Australia's Best Cellar Door Awards, with Oakdene winning the 'Star Cellar Door' for the Geelong Region.
Gourmet Traveller Wines team of experts visited hundreds of cellar doors throughout Australia, to determine the standouts in every region. Here is what they said about us.
'It's hard to decide what is more outrageous, the upside-down house that operates as a cellar door or the interpretative sculpture junk tree in the driveway fused together with vineyard flotsam and jetsam. Oakdene is definitely unique in its decorating, courtesy of co-owner Elizabeth Hooley, but the quirky décor is proving to be a huge draw card for the Bellarine Peninsula winery. The wines, however, deserve equal attention. Oakdene offers some of the best value for money wines on the Bellarine Peninsula headed by chardonnay, pinot noir and shiraz. Nothing is priced over $40. Sauvignon blanc does well in the maritime climate and Oakdene produces a standard style, all crisp, crunchy and herbal, as well as a bottle-aged wild thing called Jessica, full of spice and complexity. Stay for a meal in the restaurant, and Oakdene also sells orchids, lots of them, from its nursery out back'. Jeni Port, Gourmet Traveller WINE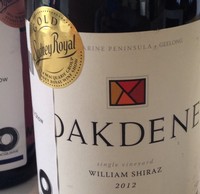 We are pleased to receive two Gold medals in Sydney at the 2014 Macquarie Group Sydney Royal Wine Show, for our '2012 Oakdene William Shiraz 96 points' and the '2012 Oakdene Peta's Pinot Noir 95 points', from the exceptional 2012 vintage.
Accepting entries from wines made from all regions of Australia, the Sydney Royal Wine Show offers us a great opportunity to benchmark our wines with some of the nation's best.
The 2012 growing season produced some fantastic fruit across the board at Oakdene, with our reds benefitting most from a long moderate growing season. All fruit is hand harvested and fermented using wild yeast with the addition of 15% whole bunches to enhance perfume and structure then matured in new and seasoned French oak barriques.

Now Available

We are pleased to offer the latest vintage of what has arguably become one of the benchmark wines from our region, the Oakdene William Shiraz from the exceptional 2012 vintage.
Accepting entries from wines made from grapes grown in the Ballarat, Geelong, Henty, Grampians, Pyrenees, Bendigo and Sunbury regions, the Ballarat wine show offers us a great opportunity to benchmark our wines with some of Victoria's best.
At the 2012 Ballarat Wine Show, judged in September last year, our 2012 William Shiraz was awarded Top Gold in its class, Trophy for Best Regional Shiraz, and Trophy for Best Regional Red Wine. The Shiraz then followed up by winning a Gold Medal in the Geelong Wine Show in October.
The 2012 growing season produced some fantastic fruit across the board at Oakdene, with our reds benefiting most from a long moderate growing season. Our Shiraz is sourced from two individual blocks planted to clones PT23 and Best's (Great Western) in 2011 and 2002. All fruit is hand harvested, and fermented using wild yeast with the addition of 15% whole bunches to enhance perfume and structure, then matured for 16 months in new and seasoned French oak barriques.
The wine is now released and available for tasting in our cellar door, open daily from 10am, or by the glass in our restaurant. $35.00 per bottle/$378.00 per dozen.