---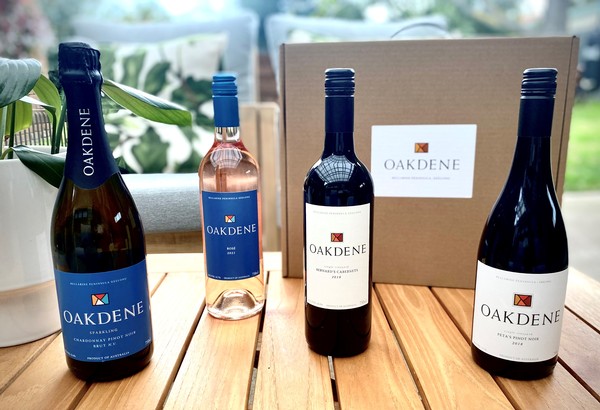 Locals!!!! Drive through Cellar Door this Friday......
Have you left Fathers Day presents until the last minute? Never fear!
This Friday, we are offering a drive through Cellar Door service for locals within 5km of Oakdene, to come and buy something for that special person in your life.
Gift boxed 4 packs of wine, are available this Friday only (and only from the cellar door) at 15% off. Choose your favourites! We'll be there from 9am - 2pm!
If you are outside our 5km, you can still visit our online store and have your usual wines delivered straight to your door. Our $20 add to cart special is available until 19 September.
Please note, discounts automatically apply at checkout. 15% off 4 packs are not available in conjunction with any other special offers and only applies to the 4 pack wine purchases.
$20 - Add to Cart online promo available until 19 September. Limit 1 use per customer.
We have a number of ways you can place your usual order:

ONLINE – Just click here and we will take you straight to the website (or select any of the items below).
VIA EMAIL – Click here for our email template and let us know which wines you want. Someone from the team will call you for credit card payment over the phone.
PHONE – Call our cellar door on 03 5256 3886 (extension 1) and we will take the order for you. Please leave a message if no one answers and we will get back to you ASAP.