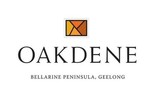 ---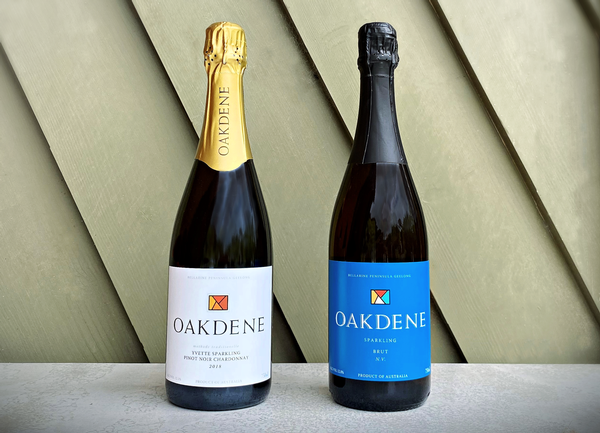 Some new sparkling springtime favourites.....
New releases are always exciting for us here at the Oakdene Cellar Door, and we are very pleased to offer the latest vintage sparkling Yvette Pinot Noir Chardonnay and NV sparkling Brut.
Our limited production vintage sparkling wines are made using the traditional method with extended lees aging resulting in complex wines, while the NV Brut is made in the charmat method in a fruit driven, ready to drink style. Both are perfect aperitif wines.
These wines are available now online and in the cellar door. Purchase online and have your order delivered straight to your door so you can sit back, relax and let us do the legwork for you.
---
2018 Yvette Sparkling Pinot Noir Chardonnnay

Light salmon tinge with a bright nose of lifted citrus notes, apple skin, and yeast driven aromas, leading to sauvory biscuity notes. Delicate fine mousse, with fine texture, driving acidity and fruit pith and zest providing length and cleansing finish. Fruit was harvested early to retain acidity and allow long term aging on yeast lees. The wine is a dry (or brut) style made from a blend of Pinot Noir and Chardonnay made in the "traditional method", where the secondary ferment takes place in bottle. The wine is left to ferment and age on lees for 44 months before hand riddling, disgorging, corking and finished with a measured dosage to balance the wine and fill out the palate. A dry aperitif style, to be enjoyed now or over the next few years.

$38 bottle / $228 (6pack)

---

---

---

Oakdene NV Sparkling Brut

Pale salmon blush with a fine persistent bead and a bright nose of lifted floral and lime citrus scents, with nashi pear skin. A delicate fruit driven style with a lively mousse. Ripe citrus and apple notes lead to subtle yeast characters with fresh acidity giving the wine overall balance, length, and freshness. Free run juice was fermented cool at 12 degrees for 2 weeks, wine left on gross lees for 5 months, fined and stabilised. Secondary fermentation took place in pressurized tanks (Charmat method) and then bottled under pressure, trapping the carbon dioxide in solution. Made with Pinot Gris - 53%, Pinot Noir - 24% & Chardonnay - 23%. Enjoy well chilled as an aperitif with or without food

$24 bottle / $144 (6 pack)
---