Buy any 12 of these wines and receive nearly 20% off if you order by tomorrow, 15 December 2016, midnight. This offer is for Wine Cub members only.

All you have to do is click on the photo or link, log into Wine Club and order this pack. Let us know what mix of wines you would like in your 'order notes'. We will pack it and send it to you in time for Christmas! Freight is free for this offer in Victoria.
This special is also available at our cellar door!
Christmas Gift Ideas from our Cellar Door or Online at oakdene.com.au
Are you stuck for Christmas Present ideas this year? Come to the Up- Side Down House cellar door for all of your gift giving this year. We have made up some great gift ideas for you or simply make up your own. An exciting new addition to the range this year is the Cuvee Artisan Chocolate. Chocolate made to enjoy with wine. The combination of these two things - wine and chocolate is a match made in heaven. We also have our Wines, Extra Virgin Olive Oils, Dukkahs and wine accessories. Here are some great gift combinations we have put together! Merry Christmas.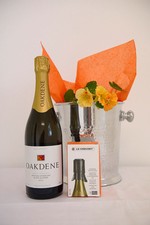 The Oakdene Olive Oil, Dukkah, Tasting plate and Salsa Bowl set - $59.00 - in a gift box.
Wine Review


Oakdene Matilda Sparkling 2012
by Mike Bennie WBM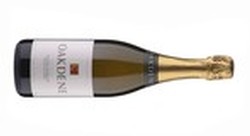 "Nicely done in the fizz zone here. It shows complex scents of berries, brioche, halva and nougat, while the palate is creamy in texture yet vigorous in bead. Layers of flavour suggest good autolysis work, while the finish is a star burst of grapefruity acidity. Lots going on."
$35.00 per bottle or $31.50 for WCM

SURVEY for the cellar door
A couple of students from The Gordon are doing an assignment on our cellar door. Please take the time to fill out their survey, it is only 5 questions and it will let us know how we can improve and keep growing.
---

---
​
Become an Oakdene Wine Club Member
No Minimum Purchases, No Costs & No Fees, Just Savings!!
Unlike other wine clubs, there are no annual fees or membership costs and we don't require you to purchase any wine throughout the year. Just become a member and receive the fantastic wine club benefits on offer.
Simply SIGN UP to the Wine Club and you will immediately be entitled to the following, terms and conditions do apply:
10% discount on all wine purchases at cellar door and online;
10% discount off the total bill when dining at the restaurant Marty @ Oakdene (Max $30 per visit);
10% discount off the total bill when dining at the cafe Mr Grubb @ Oakdene (Max $30 per visit)
FREE delivery on all wine purchases (VIC only – Minimum 12 Bottles);
Special wine offers & pre-release notifications;
Invitations to our exclusive events.
​Become a Wine Club Member Now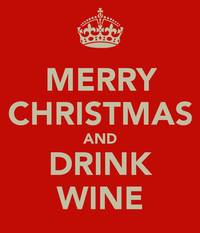 Restaurant reservations, cafe, accommodation & wedding or function enquiries
Phone: (03) 5255 1255, Fax: (03) 5256 3881, Email: restaurant@oakdene.com.au or mrgrubb@oakdene.com.au or events@oakdene.com.au
Wine orders & cellar door enquiries
Phone: (03) 5256 3886, Fax: (03) 5256 3881, or Email: cellardoor@oakdene.com.au
Our simply visit our website www.oakdene.com.au to make a reservation online, or to purchase wine.
Unsubscribe from this email.
Copyright (C) 2016 Oakdene. All rights reserved.