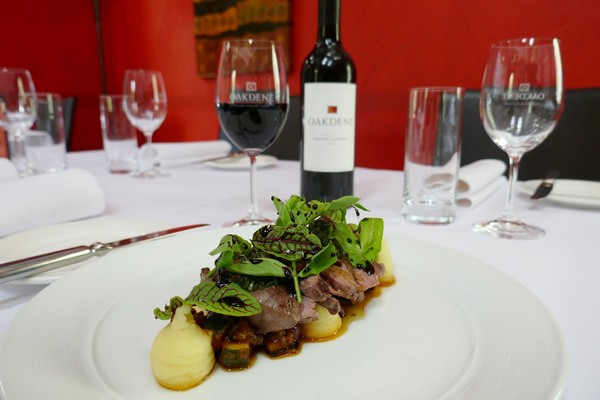 It may be a little-known fact that Valentines Day was once also known as the Feast of Saint Valentine, so we think it only appropriate that we offer you a feast for the senses here at Oakdene Vineyards.
Whether you are sharing the day with a good friend or a very special someone, we have all your needs covered with two beautiful dining options and a host of other reasons (like the wines) to make Oakdene the place to visit this Valentines Day.
To start with, you can visit our cellar door for a tasting and take home your favourite wines to share. We have Cuvee Artisan Chocolate made by Deniz Karaca of Masterchef, who developed this beautiful product to give his chocolates one focus, to be able to stand up to some of the world's finest wines and making it the perfect companion.
On Wednesday 14 February, our award winning restaurant, Marty @ Oakdene is offering up a sumptuous dinner of three courses for $80 per person. Treat your special someone to a magical, romantic evening and enjoy a delicious menu filled with local and regional produce.
For something a little more casual on the night, sit nestled among the birch trees in our cafe Mr Grubb @ Oakdene which is also offering a delicious three course dinner menu for $49 per person and is open for lunch as usual.
Don't leave it until the last minute, our dinners are very popular! Bookings are essential and full payment is required to confirm. Please call 03 5255 1255 or email Marty @ Oakdene - restaurant@oakdene.com.au Mr Grubb @ Oakdene - mrgrubboakdene@oakdene.com.au
Our cellar door is open from 10am to 4pm every day, so there is still plenty of time to come in and select the perfect gift.