Mr Grubb Cafe - Officially Open
Celebration Time!! Our new, relaxed casual eatery, Mr Grubb, has finally opened its doors. Nestled amongst the birch trees, adjacent to the 'Upside-Down House' Cellar Door, Mr Grubb is a hidden haven with unbelievable garden views.
Oakdene has traditionally been known for its award winning fine dining restaurant and fantastic wines. The Mr Grubb Cafe was built to offer diners something more family friendly for foodies on a budget.
Executive Chef Marty Chichester heads up both venues on our spectacular vineyard property and has designed an exciting menu of share plates, salads, pizzas, burgers and sliders. You can also enjoy a coffee and cake while taking in the beautiful surroundings. And of course, a glass of Oakdene wine. See Menu
Bookings
Bookings are not required to dine in the Cafe, just come in. Sit inside surrounded by artistic renderings by renowned artist David Bromley, or dine outside on the decking amongst the magnificent birch trees.
Large Groups
Groups of 12 or more people are required to book and can experience our set menu at $39 for 2 courses or $45 for 3 courses. There are also 'add-on options' to consider. See Set Group Menu
Opening Hours
The Mr Grubb Cafe is open daily for lunch and from Wednesday to Saturday for dinner.
Sunday to Tuesday - Open from 11am to 4pm
Wednesday to Saturday - Open from 11am to 8pm
The Oakdene property now has something for everyone. Fine dining in the Oakdene Vineyards Restaurant, casual dining at Mr Grubb, wine tastings at the Cellar Door, accommodation in one of the three themed rooms (Marilyn Room, Water Room, Attic Room) or you can simply wander around the property enjoying the extensive gardens, eclectic art works and sculptures that seem to be hidden in every nook and cranny.
Last Minute Gifts Ideas
Gift Vouchers Online
For that difficult to buy for friend, why not purchase an Oakdene Gift Voucher online. Oakdene gift vouchers can be used to purchase wine online or at the cellar door, and can also be used for dining in the restaurant and cafe. (Buy Now)
Wine Hampers
Our range of Gift Hampers are perfect gifts for Christmas, birthdays, or special thankyous. Ideal for those people who are difficult to buy for. Select from our pre packaged range online (although we can't guarantee delivery before Christmas), or visit our cellar door to create your own Gift Hamper.
Wine for Christmas (Buy Now)
With the rush of Christmas, it's easy to forget the basics. Don't be left empty handed when all those unexpected guests arrive.
Oakdene has a wide selection of premium quality estate grown wines available for tasting and sales, including both sparkling and still wines.
We also have a collection of wine accessories including cork screws, pourers, and stoppers.
Drive in, park easily, purchase your wine and gifts and you can tick another job off your Christmas list.
The Cellar Door is open 7 days from 10am to 4pm.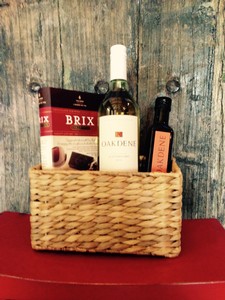 ---
Christmas Trading Hours

Christmas Eve (Wed, 24th December)
Cellar Door: Open
Cafe: Closed
Restaurant: Closed
Christmas Day (Thu, 25th December)
Cellar Door: Closed
Cafe: Closed
Restaurant: Closed
Boxing Day (Fri, 26th December)
Cellar Door: Open
Cafe: Open
Restaurant: Open
New Years Eve (Wed, 31st December)
Cellar Door: Open
Cafe: Closed
Restaurant: Closed
New Years Day (Thu, 1st January)
Cellar Door: Closed
Cafe: Closed
Restaurant: Closed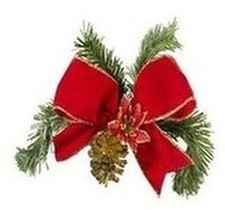 Restaurant reservations, cafe, accommodation & function enquiries
Phone: (03) 5255 1255, Fax: (03) 5256 3881, or Email: restaurant@oakdene.com.au
Wine orders & cellar door enquiries
Phone: (03) 5256 3886, Fax: (03) 5256 3881, or Email: cellardoor@oakdene.com.au
Our simply visit our website www.oakdene.com.au to make a reservation online, or to purchase wine.
Unsubscribe from this email.
Copyright (C) 2014 Oakdene. All rights reserved.