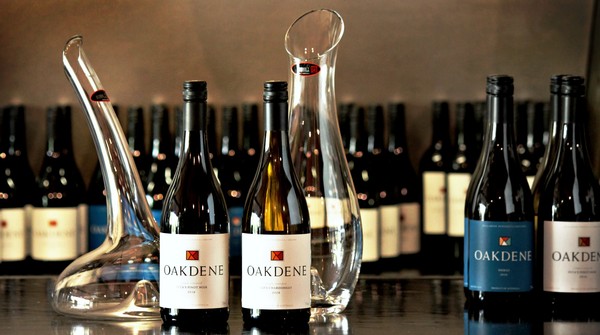 In case you missed it…….
Oakdene named Most Successful Exhibitor at the Bendigo Bank Geelong Wine Show
The results are in from the 2017 Bendigo Bank Geelong Wine Show with a brilliant outcome for the team at Oakdene Vineyards receiving the Vinvicta Products Trophy for Most Successful Exhibitor!
With wines entered scoring 3 GOLD medals, 1 SILVER medal and 7 BRONZE medals, the strike rate was already high, but it was the 2016 Liz's Chardonnay attaining the Seguin Moreau Trophy for the best Chardonnay and the 2016 Peta's Pinot Noir with the Black Salt Trophy for Best Pinot Noir, that took our results to the next level.
It is with thanks to our outstanding winemakers, Robin Brockett and Marcus Holt who work alongside our team in the vineyard to produce fruit of such exceptional quality.
All of these award winning wines are now available (including the newly released 2016 Liz's Chardonnay) from the cellar door and our website.
Gold Medals
2016 Oakdene Single Vineyard Liz's Chardonnay
2016 Oakdene Single Vineyard Peta's Pinot Noir
2016 Oakdene Shiraz
Silver Medal
2015 Oakdene Single Vineyard Yvette Vintage Sparkling
Bronze Medals
Oakdene NV Sparkling Brut
2017 Oakdene Rose
2016 Oakdene Chardonnay
2017 Oakdene Sauvignon Blanc
2016 Oakdene Pinot Noir
2016 Oakdene Single Vineyard William Shiraz
2015 Oakdene Single Vineyard Bernard's Cabernets