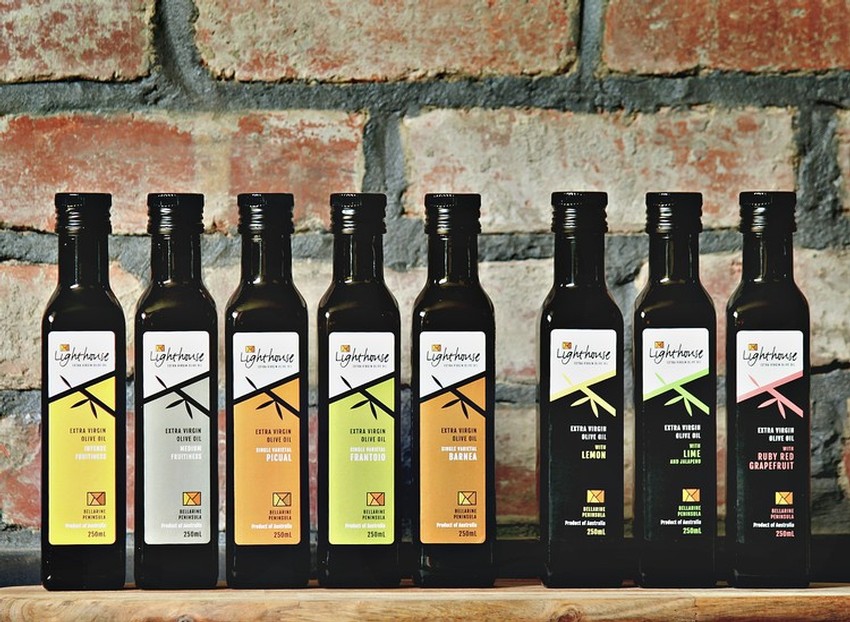 Lighthouse Extra Virgin Olive Oil is a multi-award winning olive oil, grown and cold pressed on the Bellarine Peninsula. The property is situated overlooking Swan Bay and Queencliff with trees grown over 165 acres.
Our range includes many varieties of extra virgin olive oils ranging from mild to intense and robust flavours. We also produce a range citrus oils. With hand chopped fresh lemons, limes or ruby red grapefruits going into the processor with our olives harvested straight from the trees. These oils have a unique fresh, zesty flavour perfect for salads, vegetables, fish and seafood.
With the classic cool climate providing our olives with a distinct Victorian coastal character our oils are versatile and vary in their degrees of fruitiness. When blended together they produce our delicious medium and intense fruitiness extra virgin olive oils.
Our methods are environmentally sustainable and support the wildlife habitats of Australian plants and animals. All of our oils are extracted within hours of harvesting with our quality control systems ensuring purity and freshness. All waste products from the production of our oils are recycled on the property.
CONTACT - Click here to visit the website