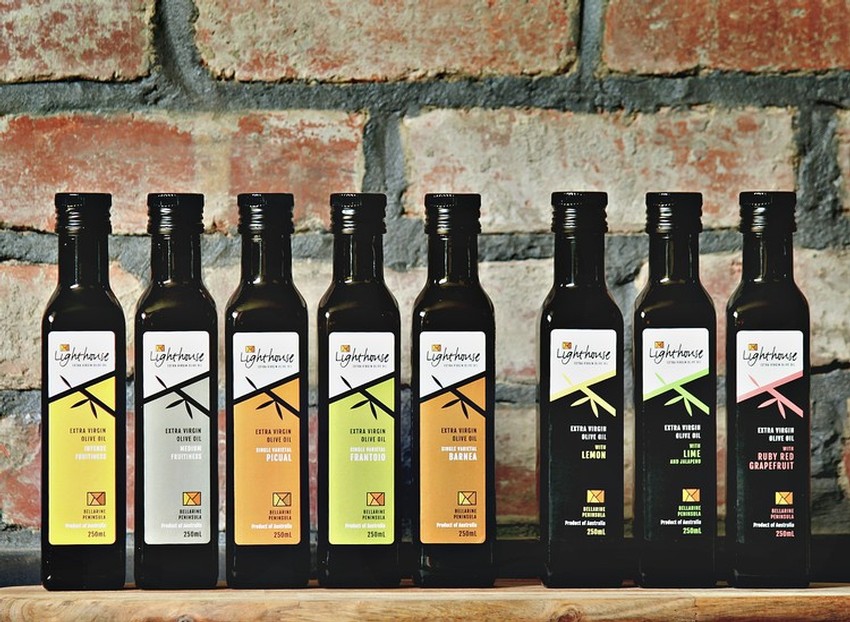 Lighthouse Extra Virgin Olive Oil is a family owned, multi-award winning olive oil, grown and processed on the Bellarine Peninsula. The farm is situated overlooking Swan Bay and Queenscliff and has 6,000 trees spanning 165 acres.
With the classic cool climate providing a distinct Victorian coastal character, our oils are versatile and vary in their degrees of fruitiness. The range includes a variety of extra virgin olive oils ranging from mild to intense robust flavours.
All of our oils are extracted within hours of harvesting with our quality control systems ensuring purity and freshness and farming methods are environmentally sustainable and support the wildlife habitats of Australian plants and animals.
Lighthouse olives are harvested in the late Autumn months then processed immediately to retain the freshness. Once the oil is extracted it is stored in stainless steel tanks to allow the oil settle naturally. Unfiltered oil is not only better for you it tastes better too.
We pride ourselves in quality control from the tree to the table.
CONTACT - Click here to visit the website