15 August 2017 | Wine Awards & Reviews | Oakdene Wines
2016 Oakdene Jessica Awarded Best Sauvignon Blanc at the Halliday Wine Companion Awards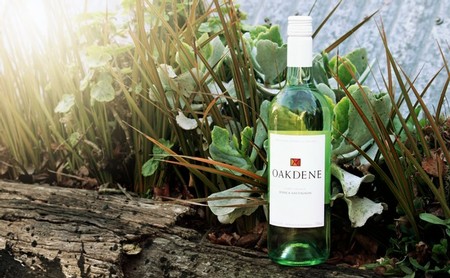 OAKDENE VINEYARDS 2016 JESSICA SAUVIGNON, 96 points
Awarded Best Sauvignon Blanc at the 2018 Halliday Wine Companion Awards
We are thrilled that our very own Oakdene 2016 Jessica Sauvignon has tonight taken out the top place in its category at the Halliday Australian Wine Companion Awards! The wine was named Best Sauvignon Blanc and awarded 96 points.
These awards coincide with the release of the latest edition (2018) of the influential manual, James Halliday's' definitive guide to Australian Wine.
First produced in 2008 from our 5 acre Sauvignon Blanc parcel planted in 2002. Jessica Sauvignon was considered a project wine with the aim of producing an alternate style to the fruit driven Sauvignon Blanc gaining a strong foothold in the market.
The 2016 Jessica Single Vineyard Sauvignon, benefited from a slightly warmer growing season than usual, the bouquet displays gooseberry, guava with citrus overtones and subtle barrel ferment characters. The palate is full and complex with restrained tropical fruits, vanilla and a mineral edge, leading to a creamy and rich mid palate, lively acidity and a long textural finish.
A small quantity is available as a celebratory pre-release via our Cellar Door or click here to purchase direct.
Comments