23 July 2020 | Team Oakdene
A day dedicated to Shiraz? Yes please!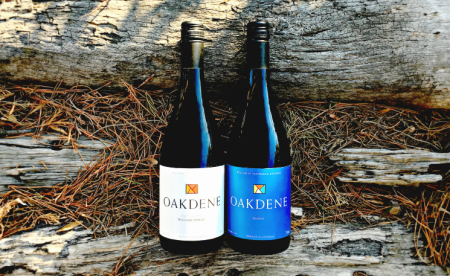 JULY 2020
Someone decided we should have a day for Shiraz, and we think its a great idea!
By volume, Shiraz is THE most popular red grape variety in Australia and there has never been a national day deditcated to this really delicious variety, until now!
The good people from consultancy firm Mastermind, thought that Australia should have it's very own day dedicated to the variety, being the third Thursday in July every year. And so, the day was born and this inaugural tribute is tomorrow!
This year, our very own regional celebration of Shiraz was unable to go ahead (though in reality we celebrate Shiraz everyday) and we still think Geelong creates some of the best Shiraz around, so we decided to put together 2 packs, which include both of our highly rated, 95 point Oakdene Shiraz. These packs are 10% off with FREE shipping Australia wide*
2017 Oakdene Single Vineyard William Shiraz
Gold Medal and Trophy for Best Shiraz Geelong Wine Show 2019
95 Pinots, James Halliday, Wine Companion 2020 - "Hand-picked, wild yeast fermented in small open vats with 15% whole bunches, matured in French barriques (30% new) for 16 months. Oakdene has decided to go for it in this spectacular vintage, and has got off to a flying start with this sumptuous wine. Picked at a modest baume level, it has the power more commonly found in the Barossa or Eden Valley at 14.5% - 15% alcohol. This also has fine-grained tannins in best cool climate style."
2018 Bellarine Penisula Shiraz
95 Points, James Halliday Top 100 2020 - "Open-fermented in small pots, then matured in French oak for 11 months. A most attractive assemblage of bright, supple red and purple fruits, the oak hovering but not threatening the fruit, the tannins exemplary, the pinch of spice well selected".
Oakdene Shiraz 12 Pack
6 x bottles 2018 Oakdene Bellarine Peninsula Shiraz
6 x bottles 2017 Oakdene Single Vineyard William Shiraz
Oakdene Shiraz 6 Pack
3 x bottles 2018 Oakdene Bellarine Peninsula Shiraz
3 x bottles 2017 Oakdene Single Vineyard William Shiraz
Comments