10 February 2022 | Oakdene Wines
Cool Climate Bellarine Peninsula Whites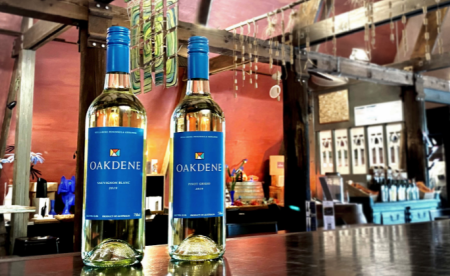 Time to enjoy two of our favourite cool climate whites..... Blue label Sauvignon Blanc & Pinot Grigio
As the weather starts to warm up, we tend to swing towards a crisp, fruit driven wine, that can be enjoyed well into the evenings of our longer days.
Our Bellarine vineyard near Drysdale has been consistantly producing loads of juicy, fresh and bright fruit for our blue label Sauvignon Blanc and Pinot Grigio, with both of these finished wines displaying the best characteristics of the varieties. Refreshing and fruity but dry, with great acidity.
If you think it's time to fill up the fridge with either of these wines, just purchase 12 or more bottles (in any combination) for 20% off.
This offer is only available to Wine Club Members. Join here!
*20% discount only applicable to 12 or more of the wines specified. Not available with any other offers. Discount applies automatically at checkout until end October 2021.
Comments