11 November 2020 | Oakdene Wines
Halliday Top 100 - Oakdene Chardonnay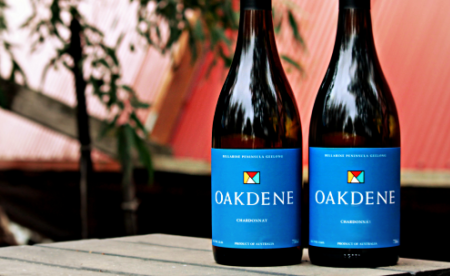 2019 Oakdene Bellarine Peninsula Chardonnay, makes it in to the Halliday Top 100!
The 2020 edition of Halliday's Top 100 has landed, and our 2019 Oakdene Bellarine Peninsula Chardonnay has been selected as one of the best by category in the Best Whites under $25! This Chardonnay is rated 94 points and is one of only 5 Chardonnays featured in the category!
Each year James invites the top-rated wineries listed in the Wine Companion to submit six of their best wines for review. This year 1055 wines from 325 wineries were submitted, so to make the list for the second year in a row (2018 Bellarine Shiraz made it in last year), was a fantastic boost for our team!
This wine is still available for order and at the cellar door, but if it is one of your favourites too, don't wait to order because it will be a sell out!
2019 Oakdene Bellarine Peninsula Chardonnay
94 points, James Halliday -"Fermented and matured for 10 months in new and used French barriques. Gleaming straw-green hue. The quality of the fruit is obvvious; the wine already in the saddle; the gait smooth and supple; white stone fruit, citrussy acidity and creamy cashew in harmony"
Comments