3 September 2020 | Team Oakdene
It's finally Spring, and isn't that glorious?!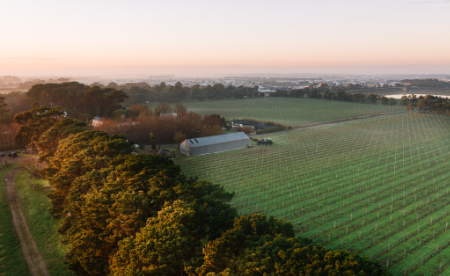 SEPTEMBER 2020
Spring has sprung at last........
Finally, the new season is upon us and winter is over! Warmer, longer days are coming, and with them, the promise of a beautiful evening, and the hope that we will soon be sharing those nights with family and friends.
We have put together a list of Spring favourites from our great value Bellarine Peninsula collection, including our fresh fruit-driven Sauvignon Blanc, Pinot Grigio and a beautifully balanced dry Rose, that are all perfect for enjoying in the warmer weather.
These wines are available now, along with all of your favourites, online and in the Cellar Door. The Cellar Door is currently open from 12pm - 4pm daily for take away sales and order collection, meaning you also still have time to come and get something for Fathers Day!
2019 Oakdene Bellarine Peninsula Sauvignon Blanc
Ned Goodwin, 2021 Halliday Wine Companion, 92 points 'Sauvignon is always a cut above at this address. Texturally broader than most, without being fat. Conversely, there is nothing green, raspy or screechy about the texture either. Just an easy glide of greengage, grapefruit, herb and a lick of spearmint.'
2019 Oakdene Bellarine Peninsula Pinot Grigio
Ned Goodwin, 2021 Halliday Wine Companion, 91 points 'Straight-up quality grigio and no, this is not an oxymoron. Tarte tatin, nashi pear and cinnamon glaze spurt across a juicy plume of a finish. Eminently satisfying.'
2019 Oakdene Bellarine Peninsula Rose
Ned Goodwin, 2021 Halliday Wine Companion, 92 points - 'A melody of cab, shiraz, merlot and franc making for an intensely flavoured rose. In an age when so many seem to be striving for pallid expressions bound by a herbal twine, this has flavour. Lots of it: red currant, musk, tangerine and orange rind. The acidity is saline and fresh, towing it all long.'
Comments