27 March 2020 | Articles | Team Oakdene
Oakdene Stay at Home Wine Packs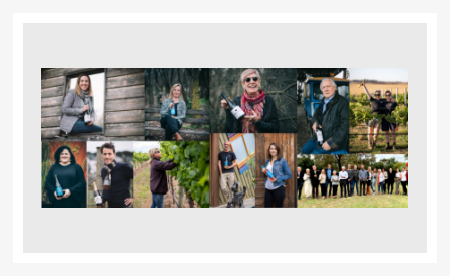 It's time to close the doors for a short while......
We have decided to close the doors at the Upside Down House Cellar Door, but our team is still available for all of your 'Stay At Home' wine needs and shipping everything straight to your door!
We have a number of ways you can place an order, with 10% off and free delivery Australia wide on purchases of 6 bottles or more.
ONLINE – Just click here and we will take you straight to the website (or select any of the items below).
VIA EMAIL – Click here for our email template and let us know which wines you want. Someone from the team will call you for credit card payment over the phone.
PHONE – Call our cellar door on 03 5256 3886 (extension 1) and we will take the order for you. Please leave a message if no one answers and we will get back to you ASAP.
STAY AT HOME WINE PACKS
Take the guesswork out of your order and let us make a selection for you. We have these Oakdene wine packs all ready to go. You can choose from any of these or simply make your own selection on our website.
Please note, discounts automatically apply at checkout. Not available with other offers.
Single Vineyard White Wine 6 pack
2 x 2017 Single Vineyard Jessica Sauvignon
2 x 2018 Single Vineyard Ly Ly Pinot Gris
2 x 2018 Single Vineyard Liz's Chardonnay
With discount $163.80 - RRP $182
Single Vineyard Red Wine 6 Pack
2 x 2018 Single Vineyard Peta's Pinot Noir
2 x 2017 Single Vineyard William Shiraz
2 x 2017 Single Vineyard Bernard's Cabernets
With discount $208.80 - RRP $232
Oakdene White Wine Taster
2 x 2019 Bellarine Peninsula Sauvignon Blanc
2 x 2017 Single Vineyard Jessica Sauvignon
2 x 2019 Bellarine Peninsula Pinot Grigio
2 x 2018 Single Vineyard Ly Ly Pinot Gris
2 x 2019 Bellarine Peninsula Chardonnay
2 x 2018 Single Vineyard Liz's Chardonnay
With discount $289.80 - RRP $322
Oakdene Red Wine Taster
3 x 2018 Bellarine Peninsula Pinot Noir
2 x 2018 Single Vineyard Peta's Pinot Noir
3 x 2018 Bellarine Peninsula Vineyard Shiraz
2 x 2017 Single Vineyard William Shiraz
2 x 2017 Single Vineyard Bernard's Cabernet
With discount $ 338.40 - RRP $376
Comments