17 April 2015 | Oakdene Wines
To Oak or Not to Oak (Ruby Magazine - Autumn 2015)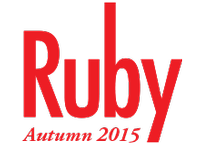 O
TO OAK OR NOT TO OAK
The sun is shining, warm winds are gently blowing and it is time when we finally catch up with all those people we've been meaning to see all year. The entertaining season is upon us, and when it comes to serving up a white wine, we want it to be the right white.
I am no wine snob. I know what I like in a wine, and what I like in a wine is for it not to taste like something reminiscent of a feline waste product and for it to be in my hand. But I like to think I am getting more discerning with age, and have moved on from those early leaps into the wine world (ah, the $4 Chardy), I now like to know a little more about what that wine in my hand is...apart from being a topped up glass, of course.
One of the questions that has had me quizzically peering at bottle lables for some years now, is what is the deal with oaked and unoaked wines? I turned to someone I knew would know the answer, the witty and wine wise Steven Paul from Oakdene Wines.
Oakdene produce four wines considered aromatic in style. Across two five acre vineyards, all fruit is harvested at the same time, which was happening the day after I spoke with Steve. A proportion of the fruit is allocated for fruit driven, aromatic wines and the balance for testured, savoury wines.
The Ly Ly Pinot Gris and the Jessica Sauvignon are destined for oak barrels, while the Sauvignon Blanc and Pinot Grigio will be fermented in tanks.
What does the oak do? These whites are matured mostly in old oak barrels, so without those obvious strong oak characters that you get in more robust styles like chardonnay and reds. What you do get is a more textured wine, with softer acidity, rounder mouth feel (what I would call smooth, because I'm still learning my wine-speak) and a less fruit driven style than Sauv Blancs and Pinot Grigios. These are more complex - some might say more interesting - wines, with a longer palate (i.e. the flavour stays in your mouth longer, as opposed to the instant hit of fruit and acidity you get in non-oaked wines).
Tank fermentation takes place in stainless steel, temperature controlled tanks. Wines fermented in theses tanks are not exposed to oxygen and the aim, so Steve explained, is to preserve the fruit to as close as possible to what you find in the vineyard. Ageing the wine on yeast provides fullness to the wine, and three months after fermentation, it is bottled. Full of fruit and with plenty of punch, these wines are on the market around four weeks after bottling.
Barrel fermentation sees the juice run into the French Oak Barriques (225-litre, or 58-gallon old school barells.) The warm environment, along with a small amount of oxidation during the aging process, adds richness and texture to the wine and the contact with the spent yeast also works to soften the acidity.
From the origional harvest, the oaked and unoaked wines are picked at exactly the same time, have the same alcohol content from the fruit and the same aromatic profile. The barrel ferment and aging process, however, is longer and needs far more time and attention from the winemakers. For styles like Sauvignon or Pinot Gris, they will spend around eight to ten months in the barrel. The result is a pale, textured, complex wine that is fast becoming the new 'right white'.
Steve says that while the lighter, fruitier, unoaked Sauvignon Blanc and Pinot Grigio styles have held the buyers' attention in recent years, the shift is already happening, with the fuller, more layered oaked whites fighting back in the popularity stakes.
With the 'to oak and not to oak' question answered, we can all quaff with, if not more style in ourselves (although my late night rendition of "Jolene" has a distinctive style of its own), at least a better understanding of the style of wine we are pouring. Go ahead and show off a little.
Comments