26 March 2021 | Oakdene Wines
The Seasons are a changing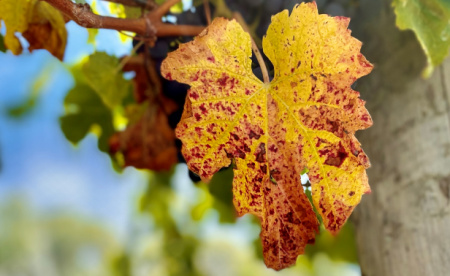 Time to settle in with our Oakdene wine packs .....
The cooler weather is coming and the vineyard is showing off all the beautiful autumn colours we associate with the end of harvest and the start of a new year.
It's hard to believe that just a year ago, our world was being turned upside down!
One thing that hasn't changed, is how easy it is to buy your favourite Oakdene wines online and delivered straight to your door. There are some incredible new vintages in these packs that you may not have tried, so take the guesswork out of your order and let us make a selection for you.
As always, Oakdene Wine Club members get 10% off and free delivery in Victoria on purchases of 6 bottles or more.
Only available to Oakdene Wine Club members. Members must log in to the Oakdene website for offer to apply.
Not a Wine Club member (ITS FREE!)? Join now!
Single Vineyard White Wine 6 pack
2 x 2018 Single Vineyard Jessica Sauvignon
2 x 2019 Single Vineyard Ly Ly Pinot Gris
2 x 2019 Single Vineyard Liz's Chardonnay
Wine Club Member $163.80 - RRP $182
Single Vineyard Red Wine 6 Pack
2 x 2018 Single Vineyard Peta's Pinot Noir
2 x 2017 Single Vineyard William Shiraz
2 x 2018 Single Vineyard Bernard's Cabernets
Wine Club Member $208.80 - RRP $232
Oakdene White Wine Taster
2 x 2019 Bellarine Peninsula Sauvignon Blanc
2 x 2018 Single Vineyard Jessica Sauvignon
2 x 2019 Bellarine Peninsula Pinot Grigio
2 x 2019 Single Vineyard Ly Ly Pinot Gris
2 x 2020 Bellarine Peninsula Chardonnay
2 x 2018 Single Vineyard Liz's Chardonnay
With discount $289.80 - RRP $322
Oakdene Red Wine Taster
3 x 2019 Bellarine Peninsula Pinot Noir
2 x 2018 Single Vineyard Peta's Pinot Noi
3 x 2018 Bellarine Peninsula Vineyard Shiraz
2 x 2017 Single Vineyard William Shiraz
2 x 2018 Single Vineyard Bernard's Cabernet
Wine Club Member $ 338.40 - RRP $376
Comments