24 September 2015 | Oakdene Wines
Toast to the Coast - 31st Oct & 1st Nov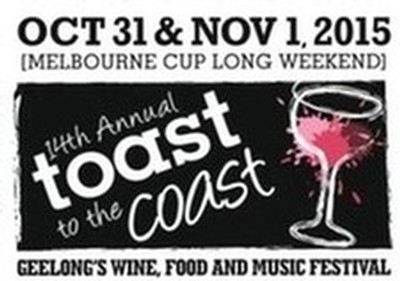 Come and join Oakdene and 25 other wineries over the Melbourne Cup Long weekend for the celebrated Toast to the Coast. This will be the 14th year of the festival which showcases the Geelong regions wines and produce on a grand scale. Get amonst the fun and check out all the details.
We will be offering tastings of our award winning wines and new releases at the 'Upside-down House' Cellar Door. After your tasting, step outside into the heart of Oakdene. Take a seat, enjoy a glass of wine and soak up the atmosphere amid live music and delicious food.
We have a selection of dining options at Oakdene.
Oakdene Belgian Waffle stall - both sweet and savoury
Enjoy Pizza's & Burgers dining amongst the Birch trees at the new Mr Grubb Café or in the Oakdene Vineyards Restaurant garden
Sit down to fine dining in the award winning Oakdene Vineyards Restaurant
We will also be taking care of the entertainment.
Live music with Jon Willard Saturday and Sunday from 12pm - 4pm.
Vineyard tours aboard the Oakdene Train - Tour the property, take in the stunning gardens, the llamas and alpacas plus other exciting sites.
The Royal Flying Doctors are our special guests for Toast to the Coast, displaying their interactive Aeromedical Simulator for the weekend. It is a life sized and fully equipped replica of a flying doctor's plane for the public to explore.
Visit Oakdene for a unique and eclectic experience. With something quirky and fun around every corner and behind every tree, there are many new things to discover.
Comments