17 September 2020 | Team Oakdene
We so look forward to seeing you again...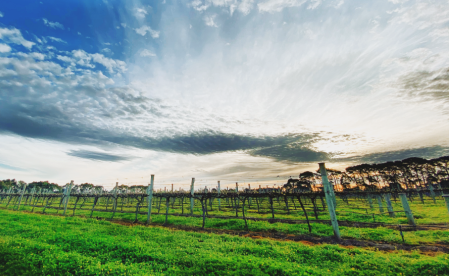 New beginnings....
If we ever needed a sign that things are changing, bud burst is it! This is just about our favourite time of year, with the new growth, right across the vineyard signalling the next phase of a new vintage. It also seems pretty symbolic as we move into the next phase of having a few visitors back!
We are really looking forward to welcoming visitors from Regional Victoria to Oakdene once again. Here are a few details:
Cellar Door: Our Cellar Door is open for take away wine sales only, no tastings as yet. You can still visit, learn about our wines and take home your favourites with a 10% discount on all purchases of 6 bottles or more.
Open 12pm - 4pm Monday to Friday, 11am - 4pm Saturday & Sunday
Mr Grubb @ Oakdene: From today, Friday 18 September, Mr Grubb will open 7 days per week for lunch and dinner over multiple sittings, bookings are essential as seating is limited. Contact the team directly for further information mrgrubboakdene@oakdene.com.au, book online or call on 03 5255 1255
Marty @ Oakdene: The restaurant remains closed.
For our friends in Metro Melbourne, we can't wait to see you when you can come down the highway again, but in the meantime we are still delivering wine straight to your door so all of your favourites are still at hand.
See you soon!
The team at Oakdene
*We always have our customer and staff safety at the front of our minds! We are following all government recommendations to help stop the spread via table placing, sanitiser stations and regular cleaning. We please ask that any customers who are feeling unwell, or showing any symptoms of illness, to stay at home.
We still have a number of ways you can place a wine order:

ONLINE – Just click here and we will take you straight to the website (or select any of the items below).
VIA EMAIL – Click here for our email template and let us know which wines you want. Someone from the team will call you for credit card payment over the phone.
PHONE – Call our cellar door on 03 5256 3886 (extension 1) and we will take the order for you. Please leave a message if no one answers and we will get back to you ASAP.
Comments