Launch of Oakdene Shopping Cart
It's been a long time coming, but we are proud to say you can now buy Oakdene's award winning wines online. With a website revamp featuring a shopping cart and wine club, we hope you take the time to visit our website www.oakdene.com.au and give us your valued feedback.
With the winter weather well and truly upon us, you can take advantage of the ability to purchase our wines online from the comfort of your own home. Join the Oakdene Wine Club (obligation free) at the same time, and receive a 10% discount on all the wine you purchase as well as free delivery if you live in Victoria.
Winter Warmer Wine Dinner (Wed 13th August)
Presented by Entertainment™ Book
Due to popular demand, the Oakdene Vineyards Restaurant's 'Winter Warmer Wine Dinner' has been extended to an extra night – Wednesday 13 August.
Beginning at 6:30pm, the evening will consist of 5 delectable courses, matched beautifully to a carefully chosen selection of Oakdene's estate grown, award winning wines.
Special Entertainment™ Members' price is $105 per person ($140 for non members).
This event will be popular and one not to be missed, so please ensure you book by calling 03 5255 1255 to reserve your booking and avoid disappointment – hurry, seats are limited.
New Oakdene Wine Club
Join the Oakdene Wine Club and receive a 10% discount on all wine purchases, both online and at cellar door. Membership also entitles you to receive special and exclusive wine offers throughout the year as well as receive a 10% discount at the Oakdene Vineyards Restaurant.
Wine Club Benefits include:
No joining or annual fees
10% discount on all wine purchases at cellar door or online.
10% discount off the total bill when dining at the Oakdene Vineyards Restaurant (Maximum $30 per visit)
FREE delivery on all wine purchases (VIC only - Minimum 12 Bottles)
Special wine offers & pre-release notifications
Invitations to our exclusive events
E-Newsletter Subscription
With no committment to purchase, we can't think of a reason for you NOT to join.
Trip Advisor Certificate of Excellence
Oakdene Vineyards Restaurant has received a 2014 TripAdvisor Certificate of Excellence Award. The accolade, which honours hospitality excellence, is given only to establishments that consistently achieve outstanding traveler reviews on TripAdvisor, and is extended to qualifying businesses worldwide. Establishments awarded the Certificate of Excellence are located all over the world and represent the upper echelon of businesses listed on the website.
When selecting Certificate of Excellence winners, TripAdvisor uses a proprietary algorithm to determine the honorees that takes into account reviews ratings. Businesses must maintain an overall TripAdvisor bubble rating of at least four out of five, volume and recency of reviews. Additional criteria include a business' tenure and popularity ranking on the site. Book into the Restaurant
Dimmi Diners Choice Award Winner 2014
We are thrilled to announce that Oakdene Vineyards Restaurant is a Dimmi Diners' Choice Award Winner for 2014, winning the following catagories for 2014:
Best for Special Occasion
Best for Service
Best for Atmosphere
Best for Fine Dining
Top 100
What makes these awards special is that it's not just the opinion of a single critic or even a handful of people; this is the collective opinion of over 1 million diners as part of the Dimmi Score Program. These awards are received by being consistently highly rated by real diners. Book into the Restaurant
Gift Vouchers Online
For that difficult to buy for friend, why not purchase an Oakdene Gift Voucher online. Oakdene gift vouchers can be used to purchase wine online or at the cellar door, and can also be used for dining in the restaurant. You can purchase gift vouchers electronically or via Australia Post. Purchase a Gift Voucher
New Release
2014 Sauvignon Blanc
$21.00 bottle/$252.00 dozen
$18.90 Oakdene Wine Club
Pale straw, with an intense nose of tropical fruits, grass and green capsicum leads to a lively palate of gooseberries, passionfruit and citrus characters. The palate is balanced by a steely acid backbone and a long, lingering finish. Hand harvested fruit bottled early to retain fresh fruit driven characters of the variety. Purchase Wine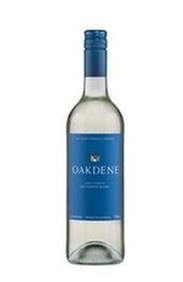 ---
New Release
2011 Yvette Vintage Sparkling
$35.00 bottle/$420.00 dozen
$31.50 Oakdene Wine Club Price
Pale bronze; an expressive citrus, green apple and spice bouquet, leading to a fine palate, with brioche/toast notes from extended time on yeast lees, the finish delicate and long. Crafted from a 50/50 blend of Pinot Noir and Chardonnay from the Oakdene vineyard using the traditional method and aged on lees for 30 months prior to disgorgement. Purchase Wine

---
Express Lunch $35
Experience a taste of the Oakdene Vineyards Restaurant's award winning food for only $35 for two courses (entree and main) on Wednesdays, Thursdays and Fridays. Book Now
---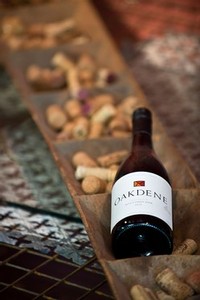 Restaurant reservations, accommodation & function enquiries
Phone: (03) 5255 1255, Fax: (03) 5256 3881, or Email: restaurant@oakdene.com.au
Wine orders & cellar door enquiries
Phone: (03) 5256 3886, Fax: (03) 5256 3881, or Email: cellardoor@oakdene.com.au
Our simply visit our website www.oakdene.com.au to make a reservation online, or to purchase wine.
Unsubscribe from this email.
Copyright (C) 2014 Oakdene. All rights reserved.