TOP
Oakdene News & Events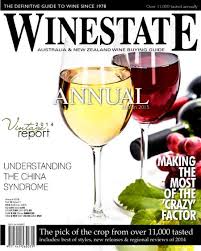 Best Wines of 2014 (Winestate Magazine - Annual 2015)



Oakdene William Geelong Shiraz 2012

*

*

*

*

*




Shiraz 2013-2012 $35-$50
"A gorgeous youthful shiraz. Very lifted peppery aromas with attractive earthy and floral touches. The tight clean Rhone-like palate has very focused flavours. Needs more time in the cellar. $35"
Oakdene Peta's Single Vineyard Bellarine Peninsula Pinot Noir 2013 ****
Pinot Noir 2013 $30-$40

"Oaky herbal bouquet with sweet vanillin notes. Spicy varietal palate is both sweet and savoury with the oak well matched by fruit. $35"


Wine Review by Brett Smith (The Geelong Advertiser - 8 January 2015)
"A very pale straw colour, the bead is impressively fine and the aromas are of lemon and granny smith apple and it's refreshingly crisp followed by some light toasty notes. It continues through to the palate with sherbet qualities driven by the lemon citrus, along with a fine mousse mouth feel. The punchy acidity and sherbet make for a mouth puckering finish. Even though it's zesty and crisp, it does have an elegant texture."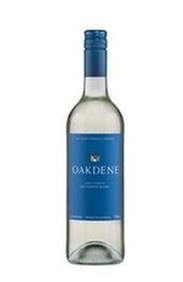 Wine Review (Herald Sun - 6 January 2015)
"The Bellarine Peninsula, south of Melbourne, is well tempered by the southern seas, which helps this pop star variety to settle down and gather a little more depth to its palate, here with notes of cinnamon spice sprinkled on nectarine, and brown-sugared grapefruit. For a bit more power again, the Jessica 2013 Sauvignon ($28) is a fuller, barrel fermented and matured style."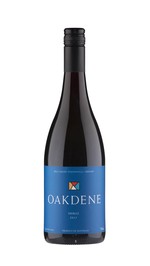 Wine Review by Jon Helmer (Geelong + Surf Coast Living Magazine - Summer 2015)
Oakdene is a small boutique producer committed to quality and this has been reflected in the numerous awards and trophies they have won in the short time since establishing in 2001. 2011 was a challenging vintage as most growers new to the game had never experienced or seen conditions like it before. It's important to note tha the fruit for this wine was all sourced from the same vineyard as their successful 'Peta's' pinot noir block. The wine is light in colour with nice rose petal/floral/cherry complexities on the nose with a soft, more feminine-like mouth feel on the palate with light cherry flavours predominating. Think lunch, think quiche, think light, and easy drinking 'beaujolais-like' pinot noir! Check out also their amazing Shiraz, Chardonnay and Sparkling wines.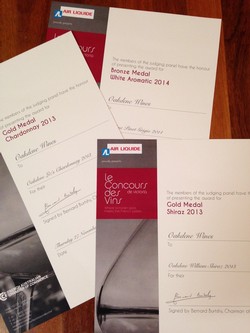 Great result at the 2014 FACCI Concours des Vins de Victoria, with Oakdene winning two Gold Medals and a Bronze Medal.
Gold Medal - 2013 Oakdene William Shiraz
Gold Medal - 2013 Oakdene Liz's Chardonnay
Bronze Medal - 2014 Oakdene Pinot Grigio
Wine manager Steven Paul says 'Hard work & dedication in the vineyard and the winemaking process are paying off, with consistent results being achieved at major wine shows around Australia, particularly with the William Shiraz'.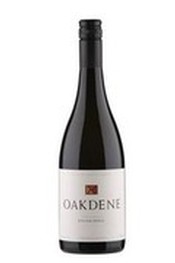 The newly available 2013 Oakdene William Single Vineyard Bellarine Peninsula Shiraz has just added another three gold medals to its collection, scoring a gold medal at the Great Australian Shiraz Challenge 2014, the National Wine Show of Australia 2014 and at Concours des Vins de Victoria 2014.
The 2013 William Shiraz has already been awarded a Gold Medal at the Ballarat Wine Show 2014, as well as the Trophy for Best Regional Shiraz and a Trophy for the Best Regional Red Wine, following in the footsteps of its predecessor the 2012 William Shiraz.
$35.00 bottle/$420 case (Wine Club Members 10% Discount)
Purchase Now
Full-red purple. Highly perfumed red and dark plum notes and spicy bouquet, lifted by whole bunch characters. Medium to full bodied palate, with savoury red fruit characters, spice and delicate pepper notes. Firm but fine tannins and well integrated French oak. Balanced acidity, and a long savoury finish. 15% whole bunches, wild yeast and matured in new (30%) and seasoned French oak barriques for 16 months.

Alc 13.9%
Vines planted 2001, Clones PT23 & Bests Great Western
Closure : Screwcap
Winemaker : Robin Brockett
Bottled : July 2014,
1000 dozen produced

The Oakdene William Shiraz has triumphed again over the weekend, winning two trophies at the 2014 Ballarat Wine Show. The 2013 Oakdene William Shiraz was awarded Top Gold in its class, Trophy for Best Regional Shiraz and Trophy for Best Regional Red Wine.
The Ballarat Wine Show was the first wine show the 2013 William shiraz has been entered into, and we can't wait to see how it fares at future wine shows.
Accepting entries from wines made from grapes grown in the Ballarat, Geelong, Henty, Grampians, Pyrenees, Bendigo and Sunbury regions, the Ballarat wine show offered a great opportunity to benchmark wines with some of Victoria's best.
Last year, the previous vintage, the 2012 Oakdene William Shiraz, also won these two trophies, as well as receiving gold medals at the 2014 Macquarie Group Sydney Royal Wine Show and the Geelong Wine Show. With the 2012 William Shiraz recently receiving an impressive 96 point rating in the latest edition (2015) of the Australian Wine Companion, James Hallidays' definitive guide to Australian Wine, the William Shiraz has arguably become one of the benchmark wines of the Geelong and Bellarine Peninsula region.
Both the 2013 and 2012 growing season produced some fantastic fruit across the board at Oakdene, with the reds benefiting most from a long moderate growing season. The Oakdene Shiraz is sourced from two individual blocks planted to clones PT23 and Best's (Great Western) in 2011 and 2002.
All fruit is hand harvested, and fermented using wild yeast with the addition of 15% whole bunches to enhance perfume and structure, and then matured for 16 months in new and seasoned French oak barriques.
The Oakdene team credit the success to a fantastic site for growing high quality fruit, and dedication to excellence in the vineyard. The vineyard team led by Caroline Suthers, manage an immaculate vineyard ensuring top quality fruit is harvested each year and delivered to the winery. Thanks should also go to Robin Brockett and Marcus Holt for their outstanding wine making skills.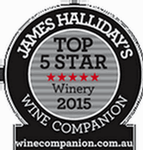 We are thrilled to announce that we have just received a 'Red Five Star' rating for the 2015 James Halliday Australian Wine Companion. This rating is awarded to wineries that are an "Outstanding winery regularly producing wines of exemplary quality & typicity. Will have at least two wines rated at 94 points or above, and had a five-star rating for the previous two years".


The 2012 Oakdene 'William' Shiraz has been included in James Halliday's Top Cellaring Selections in June/July, rated a 96.
"Hand harvested, largely destemmed, but some whole bunches, wild yeast-fermented in small open vats, then pressed to French oak (30% new) for mlf and 16 months maturation; gold medal Geelong Wine Show, and three trophies Ballarat Wine Show '13. Deeply coloured, it has exceptional black cherry and blackberry fruit laced with spice and pepper; perfectly ripened tannins and quality French oak complete a very classy wine. RRP $35 / Cellar 2032 / Oakdene FIVE STARS"


Gourmet Traveller Wine has just announced the results of their Australia's Best Cellar Door Awards, with Oakdene winning the 'Star Cellar Door' for the Geelong Region.
Gourmet Traveller Wines team of experts visited hundreds of cellar doors throughout Australia, to determine the standouts in every region. Here is what they said about us.
'It's hard to decide what is more outrageous, the upside-down house that operates as a cellar door or the interpretative sculpture junk tree in the driveway fused together with vineyard flotsam and jetsam. Oakdene is definitely unique in its decorating, courtesy of co-owner Elizabeth Hooley, but the quirky décor is proving to be a huge draw card for the Bellarine Peninsula winery. The wines, however, deserve equal attention. Oakdene offers some of the best value for money wines on the Bellarine Peninsula headed by chardonnay, pinot noir and shiraz. Nothing is priced over $40. Sauvignon blanc does well in the maritime climate and Oakdene produces a standard style, all crisp, crunchy and herbal, as well as a bottle-aged wild thing called Jessica, full of spice and complexity. Stay for a meal in the restaurant, and Oakdene also sells orchids, lots of them, from its nursery out back'. Jeni Port, Gourmet Traveller WINE