New Releases @ Oakdene Wines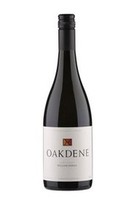 The 2014 Oakdene William Shiraz has now been released. This wine has once again impressed the judges. It received gold at 4 of the major wine shows, Ballarat, Royal Melbourne, Victorian and National.
Tasting Note: Full-red purple. Highly perfumed red and dark plum notes and spicey bouquet, lifted by white pepper and whole bunch characters. Medium to full bodied palate, with savoury red fruit characters, spice and delicate pepper notes. Firm but fine tannins and well integrated French oak. Balanced acicidy and a long savoury finish. Highly enjoyable now but will improve over the next 5- 15 years. 14.1% Alc. $43.00 per bottle, 10% off for wine club members. BUY NOW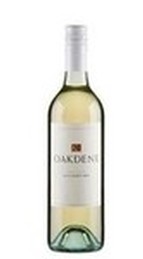 The 2015 Oakdene Ly Ly Pinot Gris has also been released this week. With our Pinot Grigio selling out this month we are very excited to have the latest 'Ly Ly' out for you all to try. This wine will quench your palate as it is crisp and vibrant.
Tasting Note: Pale salmon with a green tinge. Lifted bouquet of spiced apple, guava and tropical fruits, with mineral overtones rounded out with barrel ferment characters. Pure, crisp and vibrant with tropical fruits, vanilla and a mineral edge, leading to a savoury, dry finish, lively acidity and a long lingering after taste. Enjoy now, or cellar for the next 2-4 years, to gain mid palate weight and complexity. 13.3%Alc. $28.00 per bottle, 10% off for wine club members. BUY NOW
Valentines Day Dinner - Sunday 14th Feb
Oakdene Vineyards Restaurant
$79 or $114 per person with matched wines
Treat your special someone to an exquisite 3 course dinner at Oakdene Vineyards Restaurant for Valentines Day. Or, if you're not quite that romantic or just hate the commercialisation of Valentines Day, bring some friends and enjoy the night anyway - Oakdene can still offer you a fantastic night out, with exquisite food and wine.
Bookings are essential and payment is required to confirm booking. To book call 5255 1255 or email restaurant@oakdene.com.au
Mr Grubb Cafe
Mr Grubb will be also be open on Sunday 14th February for Valentines Day Dinner, although the usual menu will apply DOWNLOAD MENU. The cafe will be taking bookings for Valentines Day dinner, so don't wait to long to book. To reserve a table please call 5255 1255 or email mrgrubboakdene@oakdene.com.au
$13 Steak or Pizza Extravaganza
Wednesday & Thursdays Nights
Mr Grubb Cafe
Jump on board for our special Wednesday and Thursday night $13 Steak or $13 Pizza Extravaganza.
We are offering a selection of two steaks served with creamy mash potato or our famous beer battered chips.
Rangers Valley Black Onyx 150 Day Grain fed Rump 250g
Black Angus 150 day Grain Fed Porterhouse 250g
Steaks come with a mushroom & garlic or brandy & green peppercorn sauce.
Live Music - John Willard
Sunday Afternoons from 3pm at Mr Grubb Cafe
Mr Grubb Cafe will be featuring the fantastic sounds of John Willard on Sunday afternoons. Sit out on the lawn (blankets supplied) and relax with a glass of Oakdene wine while enjoying the sunshine.
Become an Oakdene Wine Club Member
No Minimum Purchases, No Costs & No Fees, Just Savings!!
Unlike other wine clubs, there are no annual fees or membership costs and we don't require you to purchase any wine throughout the year. Just become a member and receive the fantastic wine club benefits on offer.
Simply SIGN UP to the Wine Club and you will immediately be entitled to the following, terms and conditions do apply:
10% discount on all wine purchases at cellar door and online;

10% discount off the total bill when dining at the Oakdene Vineyards Restaurant (Max $30 per visit);

10% discount off the total bill when dining at the Mr Grubb Cafe (Max $30 per visit)

FREE delivery on all wine purchases (VIC only – Minimum 12 Bottles);

Special wine offers & pre-release notifications;

Invitations to our exclusive events.
​Become a Wine Club Member Now
Valentines Day Gifts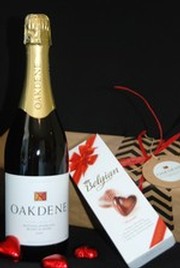 What could be better for Valentines day than wine and chocolate! Come and see us at the 'Upside Down House' cellar door for some great gift ideas. All your gifts can be wrapped and packed, ready for your special someone. This pack above is just $41.50, it consists of: 1 bottle of 2009 Matilda Sparkling, 7 Belgian chocolate hearts in a box and 3 red, love heart chocolates. BUY NOW
You are free to create your own gift so come and see us or just call us on 5256 3886.
Our cellar door is open 7 days a week from 10am - 4pm.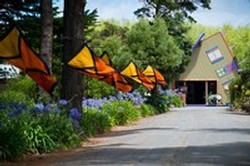 ---
Up coming events
Meander through Geelong CBD historic venues all offering quality wine tastings and canapes. The Heritage Wine Walk will be on the 13th of Feb from 11am - 5pm. Come and enjoy the day with us. What a great way to see our city and taste its great wine!
---
Melbourne Food & Wine Festival
Restaurant Express
Friday 4th March to Sunday 13th March
Mr Grubb @ Oakdene is participating in Restaurant Express Presented by Dimmi as part of the 2016 Melbourne Food & Wine Festival.
We are offering a 2 course lunch (entree/main) for $40 including a glass of one of our fantastic Oakdene Blue Label Wines. DOWNLOAD MENU
Available on weekdays only.
www.melbournefoodandwine.com.au
---
Mrs Hocking's Garden Bar
Friday Evenings
Saturday & Sunday Afternoons
Once again we are opening the garden area of Oakdene Vineyards Restaurant over summer. Sit outside and enjoy a light, casual style grazing menu, or celebrate summer over a glass of wine.
Mrs Hocking's Garden Bar will be open on Friday nights from 6:00pm and Saturdays and Sundays from 12pm, weather permitting.
Bookings are not required. Download Menu
---
Mr Grubb Cafe
Opening Hours
Breakfast: Daily 10am to 11am
Lunch: Daily 12pm to 3pm
Dinner: Wed to Sun 5:30pm to 8pm
Limited Menu: Wed to Sun 3pm to 5:30pm
Dine amongst the Birches at Mr Grubb from our casual a la carte menu or try the 'Set Banquet Style Menu' for larger groups of 12+ ($39 - 2 Courses, $45 - 3 Courses).
Bookings are only required for large groups.
---
Oakdene Vineyard Restaurant
Opening Hours
Lunch: Sat & Sun from 12pm
Dinner: Wed to Sat from 6:30pm

Dine from our a la carte menu or try our new Tasting Menu - 4 courses for $95 per person.
For bookings please phone 03) 5255 1255 or Book Now