NV Sparkling Brut - New Release
Great Value @ $23.00 per bottle

This week the new shipment of our NV Sparkling Brut has arrived into our cellar door. It is always a favourite amongst our most loyal Oakdene drinkers. Famous for its pink tinge that makes it a great drop for your celebrations and other festive occassions. It is available now online and at The Up-Side Down House at only $23.00 per bottle. If you are a wine club member you will enjoy 10% off that price!
Tasting Note - Pale straw with a salmon blush. Lifted floral and lemon citrus scents with yeasty characters and bruised apple notes. A delicate fruit driven style with a lively persistent mousse. Lemon citrus and subtle yeast characters dominate the palate with firm acidity giving the wine overall balance, length and freshness. A blend of Chardonnay (60%) and Pinot Noir (40%) grown on the Bellarine Peninsula, Geelong. Enjoy now as an aperitif with or without food. Alc 12.6%

'A Celebration of Truffle' Dinner
Additional Date - Thursday 28th July at 6:30pm
6 Courses including Matched Wines - $130 per person
Oakdene Vineyards Restaurant
We were overwhelmed with the inital response to our Truffle Dinner - it sold out within 3 days, so due to popular demand we will be running the 'A Celebration of Truffle' Dinner on Thursday 28th July as well.
The award winning Oakdene Vineyards Restaurant, invites you to yet another delightfully memorable dining experience – 'A Celebration of Truffle' dinner at Oakdene on the Bellarine Peninsula.
Showcasing a rare delicacy, the TRUFFLE, that chefs and foodies alike get excited about, this is a 6 course dinner you can't afford to miss. With the amazing truffle season now into full swing, Oakdene Vineyards Restaurant and special guest Julia Edwards from Europantry, will be celebrating the truffle season with a collection of dishes designed around truffles.
With her vast experience in truffle products, Julia Edwards will discuss the products used throughout the dinner and will also have truffle products for sale at retail prices on the evening.
Steven Paul, Oakdene's Wine Manager, will also be talking about the selection of carefully matched award winning Oakdene wines, providing interesting and detailed tasting information on the highly acclaimed wines.
We will be using freshly harvested Perigord Black Truffles from Manjimup WA in some of the dishes.
Beginning at 6:30pm, the evening will consist of 6 delectable courses showcasing the Truffle, matched beautifully to a carefully chosen selection of Oakdene's award winning wines.
This is a rare & exciting dinner and one we are looking forward to sharing with you. This dinner has sold out once, so please book early to avoid disappointment – hurry, seats are limited.
Please note that full payment is required upon booking. Book online or call 03 5255 1255 or email restaurant@oakdene.com.au
Wine Review - 2015 Ly Ly Pinot Gris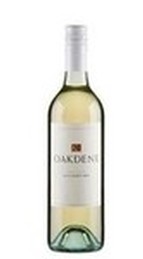 Thank you Winsor Dobbin for this great review!!
'Over the past couple of years, the wines from Oakdene on the Bellarine Peninsula outside Geelong have been very much on my radar for their consistency of quality. This pinot gris, 100% barrel fermented and then matured for eight months in mainly older French barriques, is a case in point. It is offers a lot of pleasure for not a lot of money, is a very good take on the gris style and is extremely food friendly. It is a single vineyard wine with plenty of palate interest without obscuring the stone fruit/tropical characters. Elegant, lively and dry but essentially unchallenging, this would be a lovely drink on the back porch, served lightly chilled with hors d'oeuvres.'
$28.00 at our cellar door or online. BUY NOW.
Celebrate Christmas in July at Oakdene
Oakdene Vineyards Restaurant - Sunday Lunches
3 Course Lunch $59 per person (excl. beverages)

Celebrate Christmas in July with the Oakdene Vineyards Restaurant team as we indulge ourselves in a month of exceptional Sunday Lunch dining - designed around your favourite Christmas classics.
Enjoy warm mulled Oakdene wine with Smoked Salmon & Caviar Blini on arrival, followed by entree, main and dessert. Download Menu. To book please call 03 5255 1255 or email restaurant@oakdene.com.au. Please note that a deposit of $50 per booking is required to confirm the booking.
2016 Savour Australia Restaurant & Catering Hostplus Awards for Excellence - Victoria & Tasmania
We are pleased to announce that once again we are a finalist in the 'Restaurant in a Winery' category of the 2016 Savour Australia Restaurant & Catering Hostplus Awards for Excellence - Victoria & Tasmania.

R&CA's Awards for Excellence program provides deserved recognition to those restaurants and caterers that excel in their field.
The Savour Australia Hostplus Awards for Excellence is a nationally recognised, independently judged awards program that recognises exceptional service and culinary talent across Australia. The Awards have been designed to recognise and promote industry best practice. It provides publicity for hospitality businesses, a chance to network with key suppliers, and acknowledges the achievements of hospitality staff.
The winners will be announced at a state wide dinner in August, and then go on to compete on a National level.
Deluxe Wine, Dine & Stay Package
$400 (Usually $450)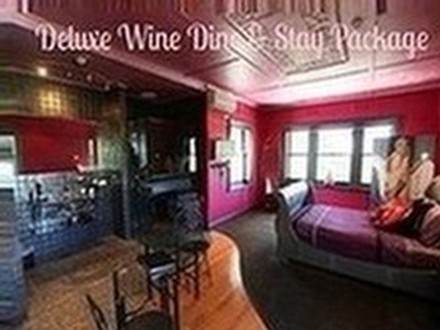 Celebrate winter at Oakdene with our 'Deluxe Wine Dine & Stay Package' including a night's accommodation, free wine tasting in our Upside-Down House cellar door and a 4 course tasting menu with matching wines at the fine dining Oakdene Vineyards Restaurant. The package also includes breakfast onsite at our cafe Mr Grubb @ Oakdene.
Usually $450, BOOK NOW to receive a $50 discount. Available from June to September only.
$15 Dinner Specials Extravaganza
Wednesday to Saturday Evenings at Mr Grubb Cafe
Due to popular demand we will be combining and extending our $15 Steak, Pizza and Pie nights. Mr Grubb will now offer our $15 DINNER SPECIALS EXTRAVAGANZA from Wednesday to Saturday nights from May.
This means you can enjoy a larger range of $15 meals at Mr Grubb from Wednesday to Saturday for dinner from 5:30pm.
We also offer a limited a la carte menu, so you can still enjoy your favourite Mr Grubb dishes.
$15 Steaks
We will be offering a selection of two steaks served with creamy mash potato or our famous beer battered chips.
Rangers Valley Black Onyx 150 day grain fed rump 250g

Black Angus 150 day grain fed porterhouse 250g
Steaks come with a mushroom and garlic or brandy and green peppercorn sauce.
$15 Pies
You can also choose from 2 pies, served with our famous beer battered chips or creamy mash potato
Mr Grubb Beef Steak and Shiraz Pie - Braised eye fillet steak, in a rich Oakdene red wine gravy topped with puff pastry.

Mr Grubb Fisherman's Seafood Pie - Barramundi, calamari, tiger prawns and local mussels braised in a creamy wine and herb sauce topped with puff pastry.
$15 Pizzas
Choose from 2 $15 pizzas, which are also available as gluten free upon request (additional $3).
Pumpkin, Feta, Peas, Cashews and Snow Pea Shoots Pizza
Pepperoni, Spanish White Anchovy & Roast Garlic Pizza
Become an Oakdene Wine Club Member
No Minimum Purchases, No Costs & No Fees, Just Savings!!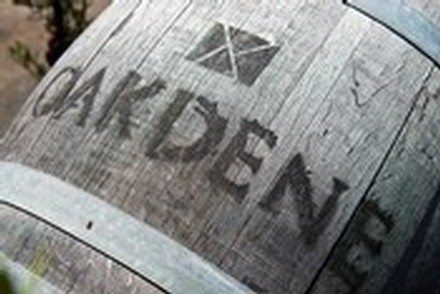 Unlike other wine clubs, there are no annual fees or membership costs and we don't require you to purchase any wine throughout the year. Just become a member and receive the fantastic wine club benefits on offer.
Simply SIGN UP to the Wine Club and you will immediately be entitled to the following, terms and conditions do apply:
10% discount on all wine purchases at cellar door and online;

10% discount off the total bill when dining at the Oakdene Vineyards Restaurant (Max $30 per visit);

10% discount off the total bill when dining at the Mr Grubb Cafe (Max $30 per visit)

FREE delivery on all wine purchases (VIC only – Minimum 12 Bottles);

Special wine offers & pre-release notifications;

Invitations to our exclusive events.
​Become a Wine Club Member Now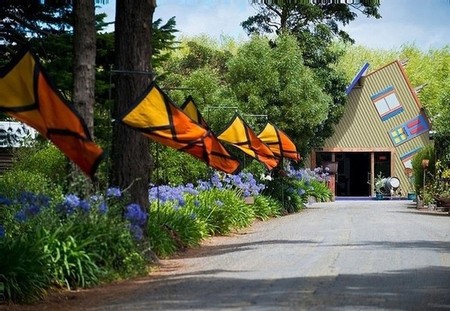 Wine Review
Oakdene's 2015 Late Harvest Riesling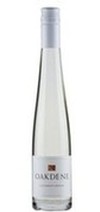 Tony Love from the Herald Sun wrote a lovely review for us last week! 4 stars!
'Clear-as-a-bell riesling aromatics - exotic lime, palm sugar, blossoms somewhere between honeysuckle and spicey jasmine - you get the attractions immediately. Then its crunchy apple sweetness adds pleasing fruit senses balanced neatly with tangy acidity that carry this dainty little wine's freshness the full term.'
Perfect with Apple Pie! Which is a great warmer this winter. Get Baking!
BUY NOW $23.00 per bottle.
---
Up coming events
Master Class Space Still Available


Monday 18th July 2016 - 6:30pm to 9:30pm
$110 per person (usually $125)

There are still a few spaces available at the Oakdene Master Cooking Class on Monday 18th July. Held in the kitchen at Oakdene Vineyards Restaurant and hosted by Anthony Higoe, this cooking class focused on local seafood offers a unique and memorable experience.
Entree
Moroccan Spiced South Australian King Prawns with soused cucumber, blistered baby tomatoes and a beautiful, sherry reduction made with the pan juices. These flavours together are a perfect combination for the succulent sweet prawn meat.
Main Course
Local snapper paired with a soba noodle cake accompanied by some sugar snap peas, baby radish and a light hot & sour broth seasoned lightly with some chilli and lime.

Dessert
Beautiful and light Passionfruit soufflé, accompanied by a sweet sable crumb & some candied lemon to give the dish some good texture.
Email marty.chichester@oakdene.com.au to book.
---
High Tea at Oakdene - $39 per person
New Dates Released
Sat 13th & Sun 14th August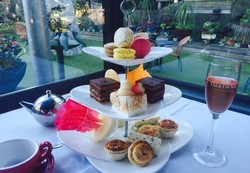 Due to popular demand, we have set some new dates for our High Teas at Oakdene Vineyards Restaurant - Saturday August 13th and Sunday August 14th from 2:30pm to 4:00pm.
Enjoy a Glass of NV Oakdene Sparkling that beautifully complements the mouth watering selection of ribbon sandwiches and sweet and savoury pastries. $39 per person also includes tea and coffee.
To book please call 03 5255 1255 or email restaurant@oakdene.com.au.
---
2016 TripAdvisor Certificate of Excellence - Superior Service
Oakdene Vineyards Restaurant

We're thrilled to announce that Oakdene Vineyards Restaurant has been selected for the 2016 Certificate of Excellence - Superior Service, reflecting the consistently great reviews we earn on TripAdvisor.
Now in its sixth year, the achievement celebrates hospitality businesses that have earned great traveller reviews on TripAdvisor over the past year. Certificate of Excellence recipients include accommodations, eateries and attractions located all over the world that have continually delivered a quality customer experience.
"With the Certificate of Excellence, TripAdvisor honours hospitality businesses that have consistently received strong praise and ratings from travellers", said Heather Leisman, Vice President of Industry Marketing, TripAdvisor.
The Certificate of Excellence accounts for the quality, quantity and recency of reviews submitted by travellers on TripAdvisor over a 12-month period. To qualify, a business must maintain an overall TripAdvisor bubble rating of at least four out of five, have a minimum number of reviews and must have been listed on TripAdvisor for at least 12 months.
---
Oakdene Rewardle Membership
No Cost & No Fees
Just Sign Up & Reap the Rewards
We now have our very own Rewards Card. Next time you visit us sign up to the Oakdene Rewardle system to earn points each time you visit Mr Grubb Cafe (10 points) or Oakdene Vineyards Restaurant (20 points) and then redeem your point to SAVE, SAVE, SAVE.
Sign Up Bonus
Sign up before 30 June and receive an additional 10 points and 10% off you total bill. (The discount is not available on the evening menu)
Redeem your Rewards
Bronze Level
Free Coffee - Mr Grubb or Oakdene Vineyards Restaurant (Redeem 25 Points)

50% Discount on Breakfast - Mr Grubb (Redeem 50 Points)

Free Dessert - Mr Grubb or Oakdene Vineyards Restaurant (Redeem 50 Points)
Silver Level
Free Bottle of Oakdene Blue Label Wine - Mr Grubb or Oakdene Vineyards Restaurant (Redeem 100 Points)

Free Main Meal (Up to the Value of $40) - Mr Grubb or Oakdene Vineyards Restaurant (Redeem 100 Points)
Gold Level
4 Course Tasting Menu for 2 including Matched Wines - Oakdene Vineyards Restaurant (Redeem 200 Points)

Lunch for 4 people including drinks - Mr Grubb - 200 Points

Free Nights Accommodation at Oakdene (Mon-Thu) - 200 Points

Cooking Class x 1 person - 200 Points
---
Weddings & Special Occassions


'Celebrate at Oakdene'
Do you have a milestone birthday approaching? Recently engaged and planning a wedding? Want your family and friends to have the 'Oakdene experience'?
We can host your next celebration in any one of our indoor or outdoor spaces 7 days a week.
Call 03 5255 1255 for further information or submit a private functions enquiry or weddings enquiry.
---
Mrs Hocking's Bar
Wednesday to Saturday Evenings
Once again we are opening Mrs Hocking's Bar in the restaurant over the cooler months. Sit beside the fire and enjoy a glass of wine and something light to eat.
Mrs Hocking's Bar is open from 6:00pm from Wednesday to Saturday evenings.
Bookings are not required.
---
Business Functions at Oakdene
Looking for a venue to host a staff conference, leadership team workshop, client dinner or staff incentive day? At Oakdene, we can now host your business functions better than ever before. With indoor and outdoor spaces, simple to sophisticated menus, new audio-visual equipment and a dedicated Events Coordinator, we will work with you to get the most out of your function.
Oakdene is open 7 days for functions. Call 03 5255 1255 for further information or view our business functions package or submit a functions enquiry.
---
Mr Grubb Cafe
Casual Dining - Opening Hours
Breakfast: Weekends Only
Saturday & Sunday: 9:30am to 11:00am
(Full Breakfast Menu Available)

Lunch: 7 Days
Monday to Friday: 11:30am to 2:00pm
Weekends: 11:30am to 3:00pm
Limited Menu: Sat 3:00pm to 5:30pm
Dinner: 4 Nights Only
Wednesday to Saturday: 5:30pm to 7:30pm $15 Dinner Special Extravaganza
(Last orders 7:30pm, Close 9:00pm)
Dine amongst the Birches at Mr Grubb from our casual a la carte menu or try the 'Set Banquet Style Menu' for larger groups of 12+ ($39 - 2 Courses, $45 - 3 Courses).
Please note that Mr Grubb does NOT take bookings (except for larger groups).
---
Oakdene Vineyard Restaurant
Fine Dining - Opening Hours
Lunch: Sat & Sun from 12pm
Dinner: Wed to Sat from 6:30pm

Dine from our a la carte menu or try our new Tasting Menu - 4 courses for $95 per person.
For bookings please phone 03) 5255 1255 or Book Now