New Wine Release
2013 Oakdene Peta's Single Vineyard Pinot Noir
$35.00 bottle/$420.00 case
Wine Club Members 10% Discount
Purchase Now
We are pleased to release the latest vintage of our Single Vineyard Pinot Noir from our low cropping estate block planted in 2001. First produced in 2004, and labeled "Peta's" from 2009, the wine has remained true to style and reflected each growing season on the Bellarine Peninsula.
The 2013 vintage has produced a wine deep garnet in colour, with a perfumed bouquet of sweet raspberry, cherry and clove-like spice. The mid palate offers earthy cherry, ripe plum, spice and savoury whole bunch notes, firm acidity and fine ripe tannins and a long finish.
15% whole bunches, wild yeast fermented then matured in French oak barriques (30% new) for 11 months.
Enjoy now or cellar for 5 to 9 years.

Wine Review - 2013 Oakdene Peta's Pinot Noir
91 Points
$35.00 bottle/$420.00 case
Wine Club Members 10% Discount
'Wild yeast, small amount of whole bunches, 11 months in new and used French oak. Grown on a single Bellarine Peninsula vineyard. More than a little seductive. Sweet raspberry and cherry with musk and sweet spice. Perfumed and inviting. It has many savoury elements but they only have a feathery influence; this generally swings sweet and ripe though the mouth. Drinkability is high.'
Campbell Mattison, Winefront
May 2015 Purchase Now
Tapas at Mrs Hockings Bar
Friday & Saturday Nights from 6:30pm
We are pleased to announce that we are opening Mrs Hockings Bar every Friday and Saturday night from Friday 5th June. Relax in front of the open fire while enjoying tapas style dishes from $9.00
Trip Advisor - Certificate of Excellence
Oakdene Vineyards Restaurant - Top Performing Restaurant
Oakdene Vineyards Restaurant is thrilled to announce it has received a TripAdvisor® Certificate of Excellence award for the second year in a row. The award celebrates excellence in hospitality and is given only to establishments that consistently achieve great reviews on TripAdvisor. Certificate of Excellence winners include accommodations, eateries and attractions located all over the world that have continually delivered a superior customer experience.
When selecting Certificate of Excellence winners, TripAdvisor uses a proprietary algorithm to determine the honourees that takes into account the quality, quantity and recency of reviews and opinions submitted by travellers on TripAdvisor over a 12-month period as well as business's tenure and ranking on the Popularity Index on the site. To qualify, a business must maintain an overall TripAdvisor bubble rating of at least four out of five, have a minimum number of reviews and must have been listed on TripAdvisor for at least 12 months.
"Winning the TripAdvisor Certificate of Excellence is a true source of pride for the entire team at Oakdene and we'd like to thank all of our past guests who took the time to complete a review on TripAdvisor," said Executive Chef Marty Chichester. "There is no greater seal of approval than being recognised by one's customers. With the TripAdvisor Certificate of Excellence based on customer reviews, the accolade is a remarkable vote of confidence to our business and our continued commitment to excellence."
"TripAdvisor is pleased to honour exceptional hospitality businesses that have received consistent praise and recognition by travellers on the site," said Marc Charron President, TripAdvisor for Business. "By putting a spotlight on businesses that are focused on delivering great service to customers, TripAdvisor not only helps drive increasing hospitality standards around the world, it also gives businesses both large and small the ability to shine and stand out from the competition."
Wine Reviews
2013 Oakdene Bernard's Cabernet - 95 Points
$28.00 bottle/$336.00 case
Wine Club Members 10% Discount
James Halliday has given 2013 Oakdene Bernard's Single Vineyard Cabernet an excellent 95 POINTS in the June/July edition of Wine Companion.
'Yet another Oakdene '13 to over deliver, flush with cassis, red currant and plum fruit given complexity by cedary oak and ripe tannins.'
James Halliday, Wine Companion Magazine
June/July 2015 Purchase Now
2013 Oakdene Jessica Sauvignon - 90 Points
$28.00 bottle/$336.00 case
Wine Club Members 10% Discount
'There are toasty barrel-ferment and buttery aromas here, plus a little bottle-age development. The palate shows some herbal character, and it's tangy, crisp and dry with good intensity, length and refreshing qualities.'
Huon Hooke, Gourmet Traveller WINE
June/July 2015 Purchase Now
Oakdene Special Offers
Oakdene Vineyards Restaurant - 30% Discount
To entice you out of the house on a cold winters evening, we are offering a special weekday winter warmer. Enjoy a 30% discount off your total bill (maximum $40) until the end of September. To take up this offer, use the code words 'WINTER WARMER' when making your booking at 03 5255 1255.
This offer is valid weekdays only from 17/06/15 until 30/09/2015. Not available with any other offer.
Mr Grubb @ Oakdene - Free Coffee

Coffee (and wine) make the world go around, or so they say. Enjoy a free cup of coffee with any food purchase between 9:30am to 11am weekdays at the new Mr Grubb Cafe by mentioning the code words 'MR GRUBB'.
This offer is limited to one coffee per person and is available weekdays from 9:30am to 11am from 15/06/15 until 30/09/15. Not available with any other offer.
Become an Oakdene Wine Club Member
No Minimum Purchases, No Costs & No Fees, Just Savings!!
Unlike other wine clubs, there are no annual fees or membership costs and we don't require you to purchase any wine throughout the year. Just become a member and receive the fantastic wine club benefits on offer.
Simply SIGN UP to the Wine Club and you will immediately be entitled to the following, terms and conditions do apply:
10% discount on all wine purchases at cellar door and online;

10% discount off the total bill when dining at the Oakdene Vineyards Restaurant (Max $30 per visit);

10% discount off the total bill when dining at the Mr Grubb Cafe (Max $30 per visit)

FREE delivery on all wine purchases (VIC only – Minimum 12 Bottles);

Special wine offers & pre-release notifications;

Invitations to our exclusive events.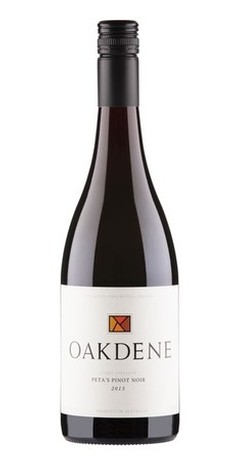 ---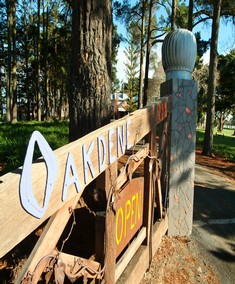 Queen's Birthday Weekend
Monday 8th June
Extended Opening Times - Sunday Dinner
In celebration of the Queen's Birthday public holiday, both Oakdene Vineyards Restaurant and Mr Grubb Cafe will extend their opening hours and open for dinner on Sunday 7th June.
Saturday 6th June & Sunday 7th June
Cellar Door - Open from 10am - 4pm
Restaurant - Open for Lunch & Dinner
Cafe - Open for Breakfast, Lunch & Dinner
Monday 8th June
Cellar Door - Open from 10am - 4pm
Restaurant - Closed
Cafe - Open for Breakfast & Lunch
Please note that a Public Holiday Surcharge of 20% in the cafe will apply on the public holiday - Monday 8th June.
---
Upcoming Events
Game of Rhones - Saturday 13th June
Come and say hello to the Oakdene team in Melbourne at the Game of Rhones wine tasting experience on the 13th of June at the North Melbourne Meat Market or in Sydney on the 21st of June at Carriageworks.
Game of Rhones is a combative celebration of the classic grape varieties of the Rhone Valley in France. There will be 40 producers with over 150 wines to taste from all corners of Australia plus a whole lot of hearty food to match these robust wines.
For more information and bookings
Winter Shiraz Weekend - 4th & 5th July
We warmly invite you to join us in celebrating Geelong Wine's 'Winter Shiraz Weekend.' Oakdene is celebrating Shiraz at all 3 of our eclectic and stunning venues.
At the 'Upside Down House' cellar door, we will be releasing our Blue Label, Bellarine range Shiraz 2014.
Mr Grubb café will be baking Shiraz braised steak pies to warm you up on a winters day for $35 including a glass of Oakdene Shiraz.
Oakdene Vineyards Restaurant will be celebrating Shiraz with a 3 course Shiraz inspired lunch to entice for $49 including a glass of Oakdene William Shiraz.
Flavour Exchange Winter - Thursday and Friday 18th & 19th June from 4:30pm
Flavour Exchange at Federation Square will be showcasing the best produce winter has to offer. The team at Oakdene will be offering wine tastings of our winter reds, including the newly released 2013 Oakdene Peta's Pinot Noir, 2013 Oakdene William Shiraz and the 2013 Oakdene Bernard's Cabernets.
For more information and bookings
---
Mr Grubb Cafe
Opening Hours
Breakfast: Daily from 9:30am
Lunch: Daily from 12pm
Dinner: Fri & Sat from 5:30pm
Limited Menu: Fri & Sat 3pm to 5:30pm
Dine amongst the Birches at Mr Grubb from our casual a la carte menu or try the 'Set Banquet Style Menu' for larger groups of 12+ ($39 - 2 Courses, $45 - 3 Courses).
Bookings are only required for large groups.
---
Oakdene Vineyards Restaurant
Opening Hours
Lunch: Sat & Sun from 12pm
Dinner: Wed to Sat from 6:30pm
Dine from our a la carte menu or try our new Tasting Menu - 4 courses for $95 per person.
For bookings please phone 03) 5255 1255 or Book Now