Asian Banquet Dinner - $95 per person
Marty @ Oakdene
Thursday 22nd June
The team from the award winning Marty @ Oakdene restaurant proudly presents the first of our winter dinners with a flavour explosion expedition to Asia. We will be exploring the amazing flavours from Thailand and Japan through to Vietnam and Malaysia. Join us for an indulgence you can't afford to miss and an experience you will never forget.
This dinner will sell out fast. Book early to avoid missing out on a dinner anyone and everyone will be going to. Bookings are limited and full payment is required to secure your table. Download Menu.

To book please call 03 5255 1255 or email restaurant@oakdene.com.au.
Note: The entertainment card is not available for use with this dinner.
Wine Review
2015 Oakdene Bernard's Cabernets $30 per bottle or $27 for Wine Club Members!

Tony Love, from the Herald Sun has given Oakdene another great review for our 2015 Bernard's Cabernets, 4 and a 1/2 stars!!! Here's what he said.
"While the label says 'Cabernet', this is a vineyard blend reflecting the harvest each year, the 3 acre block containing 15 rows of merlot, five of cabernet franc and two of cabernet sauvignon. The blend this outing is 47:40:13 in that order so it is cabernet dominant and very much crafted with a Bordeaux (Fr) notion. The berry lifted nose has a sea-spray note to it as well, the fruit juicy, sweet and tangy yet finishing with a powder dry mouthfeel. Lovely."
$30 a bottle or $27 for wine club members. Have you joined the club yet??
Free Dessert Tasting Platter for 2
Marty @ Oakdene
Wednesday & Thursday Nights in June
Marty @ Oakdene's signature dessert tasting plate has become a favourite over the years at the Oakdene restaurant. Enjoy the dessert tasting plate for 2, FREE on Wednesday and Thursday nights for the month of June when dining at Marty @ Oakdene.
Indulge your senses with the velvety smooth passionfruit pannacotta and the decadent Belgian soft centred chocolate pudding just to name a few.
The secret codeword to redeem your free dessert platter for 2 is 'SIGNATURE DESSERT PLATTER'.
Note: Only available with the purchase of main courses from the restaurant a la carte menu.
Kids Eat for Free
Mr Grubb @ Oakdene
Wednesday to Saturday Nights in June
Mr Grubb madness month continues in June with kids eating for FREE at the cafe from Wednesday to Saturday nights.
Choose from the Mr Grubb Kids Menu - fish and chips, crumbed chicken nuggets and chips or penne pasta, tomato and mozzarella.
Note: This offer applies to the main meal only from the Mr Grubb Kids Menu, for children 12 years and under.
Oakdene Vineyards is a memorable venue to celebrate a wedding. We have a range of indoor and outdoor spaces across the property available to host your ceremony and reception, along with various photo locations on-site and accommodation for your wedding night.
It's these features, along with award winning food and wine and excellent customer service, that makes Oakdene the perfect venue. We'd love to help create a special day for you and your guests.
For all wedding enquiries, please contact our function manager on 03 5255 1255 or email events@oakdene.com.au.
Oakdene Rewardle Membership
No Cost & No Fees
Just Sign Up & Reap the Rewards
We now have our very own Rewards Card. Next time you visit us sign up to the Oakdene Rewardle system to earn points each time you visit the cafe, Mr Grubb @ Oakdene (10 points) or the restaurant, Marty @ Oakdene (20 points) and then redeem your point to SAVE, SAVE, SAVE.
Sign Up Bonus
Sign up before 30 June and receive an additional 10 points and 10% off you total bill. (The discount is not available on the evening menu)
Redeem your Rewards
Bronze Level
Free Coffee - Mr Grubb @ Oakdene or Marty @ Oakdene (Redeem 25 Points)
50% Discount on Breakfast - Mr Grubb @ Oakdene (Redeem 50 Points)
Free Dessert - Mr Grubb @ Oakdene or Marty @ Oakdene (Redeem 50 Points)
Silver Level
Free Bottle of Oakdene Blue Label Wine - Mr Grubb @ Oakdene or Marty @ Oakdene Vineyards Restaurant (Redeem 100 Points)
Free Main Meal (Up to the Value of $40) - Mr Grubb @ Oakdene or Marty @ Oakdene (Redeem 100 Points)
Gold Level
4 Course Tasting Menu for 2 including Matched Wines - Marty @ Oakdene (Redeem 200 Points)
Lunch for 4 people including drinks - Mr Grubb @ Oakdene (Redeem 200 Points)
Free Nights Accommodation at Oakdene (Mon-Thu) (Redeem 200 Points)
Cooking Class x 1 person (Redeem 200 Points)
Queen's Birthday Long Weekend
Extended Opening Hours - Marty @ Oakdene
Dinner - Sunday 11th June from 6:30pm
Marty @ Oakdene is opening its doors for dinner on Sunday night (11th June) for the Queens Birthday Long Weekend.
To help you celebrate the Queen's Birthday and the last long weekend for a few months, the restaurant's a la carte menus is available or bring some friends and try our larger group menus.
To dine in the restaurant, book online, email restaurant@oakdene.com.au or phone us on 03 5255 1255.
---
Upcoming Events
​High Tea at Oakdene - $45 per person
2:30pm to 4:00pm
Saturday 24th & Sunday 25th June
Saturday 8th July
Saturday 22nd July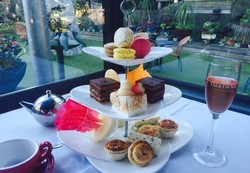 Our High Tea afternoons are still extremely popular with new dates being released every month.
Enjoy a Glass of NV Oakdene Sparkling that beautifully complements the mouth watering selection of ribbon sandwiches and sweet and savoury pastries. $45 per person also includes tea and coffee.
To book please call 03 5255 1255 or email restaurant@oakdene.com.au.
---
Winter Shiraz Weekend




Sat 8th & Sun 9th July 2017
We warmly invite you to join Oakdene to help toast the annual wine event, Winter Shiraz Weekend – A Celebration of Geelong Wine on 8 & 9 July 2017. Enjoy two days of beautiful wine, food and entertainment as the Geelong region works together to honour shiraz.

We are holding chocolate and wine tastings at our cellar door and Mr Grubb is offering a weekend special, the Steak, Mushroom and Oakdene Shiraz pie with a glass of the 2015 Oakdene Shiraz for $29.00.

What a brilliant way to warm yourself up on a cold winter day. Marty@Oakdene will also be offering their delicious menu showcasing local produce. So...make Oakdene part of your destination.
---
Oakdene's Master Classes
The cooking classes at Oakdene are held on the last two Mondays of every month in the restaurant kitchen. Limited spaces are available. To find out more please email marty.chichester@oakdene.com.au.
---
Oakdene Gift Vouchers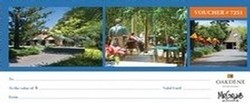 What do you buy that hard to buy for person, the person who has everything? Why an Oakdene Gift Voucher of course. Our gift vouchers are redeemable in the restaurant, cafe or for accommodation and can be purchased for any amount and expire six months from the date of purchase.
Purchase an Oakdene Gift Voucher online, or come into the cafe or restaurant to purchase.
---
Hen's Days at Oakdene
Celebrate in style with the bride-to-be with award winning food and wine in our eclectic art-filled surrounds.
Hen's Day Experiences at Oakdene can include:
guided wine tastings in our 'Upside-Down House' Cellar Door

High Tea or shared gourmet platters on the Restaurant Terace or Restaurant Garden

lunch or shared platters in our cafe Mr Grubb @ Oakdene

lunch in one of the private dining rooms at the restaurant Marty @ Oakdene.
For more information please call 5255 1255 or email restaurant@oakdene.com.au
---

Mr Grubb @ Oakdene
Cafe Dining - Trading Hours
Breakfast: Weekends Only
Saturday & Sunday: 9:30am to 11:00am
Coffee & Cake: 7 Days
From 11:00am
Lunch: 7 Days
Weekdays - 12:00pm to 2:00pm
Weekends - 12:00pm to 3:00pm

Dinner: Wed to Sat Only
5:30pm to 7:30pm
(Last orders 7:30pm, Close 9:00pm)
Dine amongst the birches at the cafe Mr Grubb @ Oakdene from our casual a la carte menu or try the 'Set Banquet Style Menu' for larger groups of 12+. Choose a 2 Course Menu for $39, or a 3 Course Menu for $45.

Please note that Mr Grubb does NOT take bookings (except for larger groups).
---
Marty @ Oakdene - Trading Hours
Restaurant Dining
Previously Oakdene Vineyards Restaurant
Lunch: Sat to Sun from 12pm
Dinner: Wed to Sat from 6:30pm

Dine from our a la carte menu or try our new Tasting Menu - 4 courses including matching wines for $95 per person.
For bookings please phone 03) 5255 1255 or Book Now