NEWS
---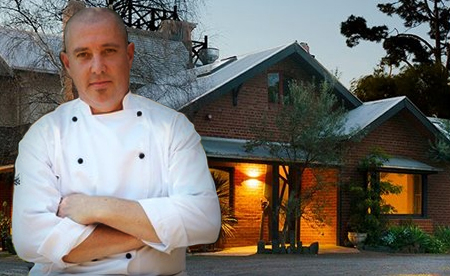 He has done it again! Chef Marty, from Marty at Oakdene has once again shared with us two mouth watering recipes and this time it is an Oakdene staff favourite, Pork Belly!
In case you are still trying to decide on what you should make for Christmas lunch, have a look at these two delicious options, crispy pork belly and papaya salad with sticky palm sugar syrup or slow cooked pork belly with sichuan pear, pickled daikon and king brown mushrooms. Yummmmmm!!!
We think that pork is perfectly matched with a dry, fruit driven wine like the Oakdene Ly Ly Pinot Gris or the Oakdene Bellarine Peninsula Pinot Grigio, both available at our cellar door.
You can download Marty's recipes here and try it for yourself!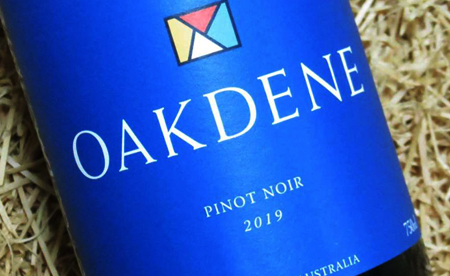 Our very own revered Chef Marty, from Marty at Oakdene has shared with us two mouth watering recipes to make your Christmas Turkey a little bit fancy.
Complete with all the trimmings, slow cooked escalope with bacon and chestnuts or Malaysian style turkey breast with aromatic spices and saffron potatoes. Sounds delicious right?
Turkey is the perfect match for Oakdene Peta's Pinot Noir and our Bellarine Pinot Noir. This lighter style of red wine pairs beautifully with it's subtle oak spices and would also be well enjoyed with roast chicken.
You can download Marty's recipes here and try it for yourself!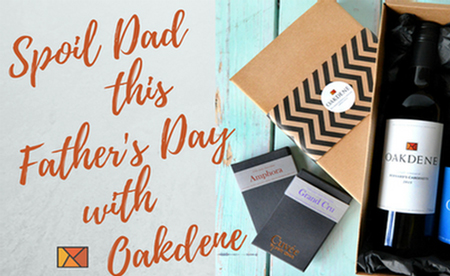 FATHER'S DAY RED WINE & CHOCOLATE PACK
Father's Day is only around the corner and we have put together a special 'Oakdene RED Wine & Cuvee Chocolate Pack' which sure to make Dads day.
Spoil him with our special pack which includes one bottle of Oakdene 2015 Bernard's Cabernet, matched with Cuvee Chocolate, 70gm - Amphora (65% Cocoa) and one bottle of Oakdene 2016 Bellarine Peninsula Shiraz matched with Cuvee Chocolate, 70gm - Grand Cru (75% Cocoa), all packed in a gift box.
For only $80,this delicious treat is available from our Cellar Door and website right through until the big day,* don't let Dad miss out!
*Please allow time for shipping if purchasing online
;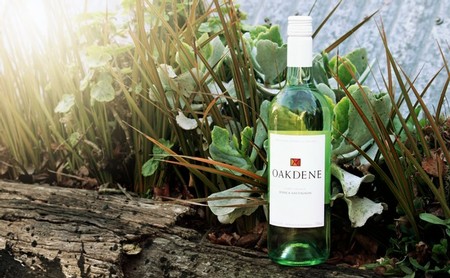 OAKDENE VINEYARDS 2016 JESSICA SAUVIGNON, 96 points
Awarded Best Sauvignon Blanc at the 2018 Halliday Wine Companion Awards
We are thrilled that our very own Oakdene 2016 Jessica Sauvignon has tonight taken out the top place in its category at the Halliday Australian Wine Companion Awards! The wine was named Best Sauvignon Blanc and awarded 96 points.
These awards coincide with the release of the latest edition (2018) of the influential manual, James Halliday's' definitive guide to Australian Wine.
First produced in 2008 from our 5 acre Sauvignon Blanc parcel planted in 2002. Jessica Sauvignon was considered a project wine with the aim of producing an alternate style to the fruit driven Sauvignon Blanc gaining a strong foothold in the market.
The 2016 Jessica Single Vineyard Sauvignon, benefited from a slightly warmer growing season than usual, the bouquet displays gooseberry, guava with citrus overtones and subtle barrel ferment characters. The palate is full and complex with restrained tropical fruits, vanilla and a mineral edge, leading to a creamy and rich mid palate, lively acidity and a long textural finish.
A small quantity is available as a celebratory pre-release via our Cellar Door or click here to purchase direct.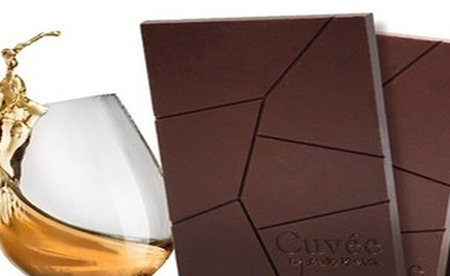 This is a match made in heaven!! Cuvee Artisian Chocolate is coming to Oakdene cellar door to Match our wine with their chocolate!
Cuvee by Deniz Karaca is the newest love child of Australia's number one choclatier and pastry chef.
Cuvee Chocolate has been specially crafted to compliment wine. The day to visit and taste, at the Upside-Down house cellar door, is the 11th of February 11am-4pm, just in time to buy that special someone the perfect gift for Valentines day. You could match a sparkling with the Soleo, milk chocolate or a pinot noir with the medium dark Amphora, and for all you shiraz lovers, why not try the Gand Cru extra dark chocolate.
Come and see us, you know you want to!!!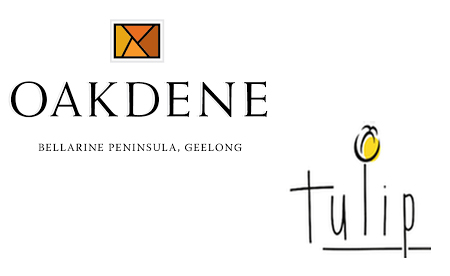 Come and enjoy an amazing night at Tulip Bar and Restaurant, Geelong. Oakdene will be matching wines from their current and museum cellar with a stunning menu put together by Tulip. For all you foodies out there, this is one NOT to be missed.
Oakdene Vineyards
Dinner at Tulip Restaurant
Thursday 9th June 2016
5 Waves & Matched Wine for $110pp
6:30pm for a 7pm Start
Call 5229 6953 to Book
Menu
Olives
Salad of Carrots, Shanklish & Saltbush
Cured Salmon, Buttermilk & Celery
2012 Matilda Blanc de Noirs
_________________________
Poached Rockling, Parsnip, Lentils & Eel
2013 Liz's Single Vineyard Chardonnay
2008 Liz's Single Vineyard Chardonnay
_________________________
Otway Pine Mushrooms, Jerusalem Artichoke & Chestnuts
Dry Aged Duck, Radicchio and Celeriac
2013 Peta's Single Vineyard Pinot Noir
2008 Peta's Single Vineyard Pinot Noir
_________________________
Kangaroo, Shallots, Rye Cream, & Bitter Chocolate
Brussels Sprouts Parmesan and Swede
2009 William Single Vineyard Shiraz
_________________________
Quince Rhubarb Rose & White Chocolate
2015 Late Harvest Riesling
**All dishes are designed to be shared and will be served in waves
***Please advise us of any allergies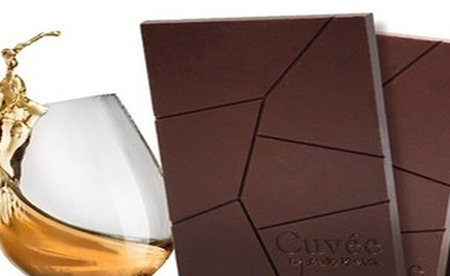 James Halliday's Wine Companion has reviewed the current release of our Single Vineyard William Shiraz 2014. See below some great words form Campbell Mattinson giving it a fantastic 96 points. For the record, this is the fifth vintage in a row the wine has received 95 points or higher from James Halliday's Wine Companion. ($43.00 a bottle)
"In beautiful form. Meat and spice notes galore but with plush, ripe, generous fruit as a flood of seductive power. Tannin is smoky, filigreed, and deceptively firm. The longer you spend with this wine the more it impresses. It's stellar."
Drink By 2030
Campbell Mattinson
James Halliday Wine Companion 2016

Oakdene's End of Summer Blues.
A Six Pack Special Offer
For Wine Club Members Only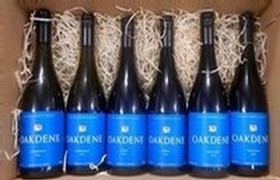 Can you believe it? Summer is over, it's an end to the heat, the sun and alot of fun. At Oakdene we have come up with a six pack offer, End of Summer Blues, that may very well help you to get over it.
Have you tried any of our blue labels yet? We would love you to try three of them; the 2014 Oakdene Chardonnay, the 2014 Oakdene Pinot Noir and the 2014 Oakdene Shiraz. There will be two bottles of each in the pack. The blue labels are made ready to drink and would be perfect for a dinner party or just to have on the rack ready to share with friends or enhance warm autumn flavours and tasty cheese boards.
The six bottles of wine would normally cost $144.00 but as a Wine Club Member you already enjoy 10% off all of your orders, that would bring the price down to $129.60. We would like to offer all our loyal Wine Club Members an extra 10% off, bringing this pack down to $116.64.That's almost a 20% saving. JOIN NOW
All of these blue label wines have been reviewed and awarded great scores by judges that you know and trust.
Mike Bennie has reviewed the 2014 Oakdene Shiraz in the last issue of WBM and scored it a fantastic 92 points. "Flighty, frisky feeling Shiraz shows some herbal influence, dusty tannin, slippery texture. It's set to medium bodied, looks great as a young wine (decant!) but feels like there's plenty in reserve for mid-term cellaring. Elegant is a good word here."
Gary Walsh has scored the 2014 Oakdene Chardonnay 89 points for Winefront. So...what are you wating for? A Chardonnay with no name from Oakdene. That's a change! Peach and green banana, subtle oak. Sunshiny fruit, but with a good cut of acidity and some greener flavours coming through on the finish. Pretty good.
The 2014 Oakdene Pinot Noir has also been given a great review but you are going to have to wait until the end of the month for this one. Stay tuned!
The End of Summer Blues offer is only for the first 100 wine club members or until the end of March. Take advantage and order this 6 pack today! Buy Now.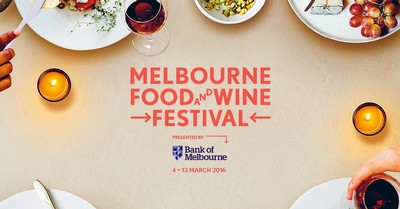 60 of the state's best wineries come together to celebrate all that is fine about Victorian wine. Sip, sample and savour the state's best drops on the lush green lawns overlooking the Yarra. With live music and tasting plates of outstanding regional produce, meet us at the City Cellar for a weekend of fun for the wine curious. The city Cellar will be held from the 4-6 March at the MCEC Lawn, 1Convention Centre Place, South Wharf. Oakdene will be there on the 4th so come and say hi and taste some our wines. It is a ticketed event so to get one just visit, www.melbournefoodandwine.com.au.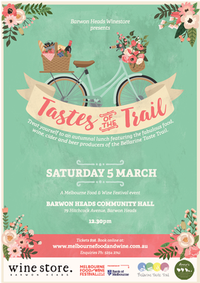 Barwon Heads Winestore is presenting Tastes of the Trail. A delicious event that celebrates the bountiful produce that can be found on The Bellarine Taste Trail. The lunch will consist of three courses with matched beer, wine and cider from the Bellarine. All dishes will be prepared by Annie's Kitchen.
When: Saturday 5th March 2016 from 12.30pm
Where: Barwon Heads Community Hall, 79 Hitchcock Avenue, Barwon Heads
Price: $98.00pp including all 3 courses and matched wine, beer and cider
How: Tickets can be purchased via the Melbourne Food and Wine Festival website, www.melbournefoodandwine.com.au
Oakdene will be showcasing the 2013 Bernard's Cabernet, it will be a great day out so come along and enjoy the day and the region.