NEWS
---


James Halliday has awarded 2013 Oakdene Bernard's Single Vineyard Bellarine Peninsula Cabernets 95 points. This is an outstanding wine.
Tasting Note
A crimson purple 58/30/12% blend of merlot, cabernet franc and cabernet sauvignon, wild yeast-fermented and matured in new and used French barriques for 16 months. Yet another Oakdene '13 to over deliver, flush with cassis, red current and plum fruit given complexity by cedery oak and ripe tannins. 12.9% alc.
James Halliday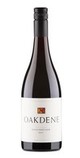 We are pleased to release the latest vintage of our Single Vineyard Pinot Noir from our low cropping estate block planted in 2001. First produced in 2004, and labeled "Peta's" from 2009, the wine has remained true to style and reflected each growing season on the Bellarine Peninsula. The 2013 vintage has produced a wine of deep colour and generous fruit weight, which will suit both early drinking and develop greater complexity with time in the cellar.
OAKDENE PETA'S SINGLE VINEYARD BELLARINE PENINSULA PINOT NOIR 2013
Deep garnet in colour, with a perfumed bouquet of sweet raspberry, cherry and clove-like spice. The mid palate offers earthy cherry, ripe plum, spice and savoury whole bunch notes, firm acidity and fine ripe tannins and a long finish. 15% whole bunches, wild yeast fermented then matured in French oak barriques (30% new) for 11 months. Enjoy now or cellar for 5 to 9 years. Buy now...

Wine Business Monthly has put together their top 100 new releases for 2015. The 2013 Oakdene William Shiraz has done brilliantly again, making this list, receiving a score of 93 from Mike Bennie.
"This is a Shiraz in the decidedly herbal, peppery spectrum and set to medium bodied as the Geelong region seems to provide. It's pretty in its fruit and briary scents, silk in texture, washy through the palate then finishes with a dusting of clove-like spice. Fine, elegant, delicious kind of wine."
Mike Bennie, Wine Business Monthly
April 2015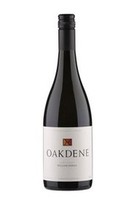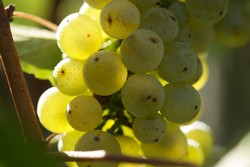 2015 marks the 11th harvest from the Oakdene vineyard since planting the first block of Chardonnay, Pinot Noir and Shiraz in 2001. Sauvignon Blanc and a second block of Shiraz were subsequently planted in 2002, and then Pinot Gris and a mixed block of Merlot, Cabernet Franc and Cabernet Sauvignon in 2008.
We experienced an early start to vintage this year, due to the onset of early Spring. The growing season was moderately warm, with regular rainfall, and unlike previous years, no heat spikes in late January and early February. Harvest started on February 19th with our sparkling base being picked. Our whites and Pinot Noir were harvested in a busy period from the 24th to the 26th February. Shiraz was picked on the 20th March and Merlot/Cabernet Franc/Cabernet Sauvignon safely delivered to the winery on the following day.
Vintage 2015 will be remembered as our earliest harvest to date, with crop loads slightly below normal. Fruit quality is very high across the board, with a good level of ripeness, varietal character and excellent acidity. We are looking forward to seeing how these wines flesh out over time in tank and barrel, and expect to have our early release wines available in late July.

Campbell Mattinson has reviewed some of our wines for Winefront. The Oakdene Single Vineyard Sauvignon Blanc 2014 has scored 91 points. The Oakdene Liz's Chardonay 2013 and, Oakdene's William Shiraz 2013 have both scored 94 points. Here is what he had to say about our wines:
Oakdene Single Vineyard Sauvignon Blanc 2014 - Fruit-driven sauvignon blanc out of the Bellarine Peninsula area of the Geelong region.This boasts good/excellent intensity. It's all fruit, fresh and vibrant, with tangy Granny Smith apple notes bursting confidently through the palate. Lime, lemongrass and passionfruit flavours keep the line going but the crunch of apple is the dominant impression. Good stuff.
Oakdene Liz's Chardonnay 2013 - Beautifully balanced chardonnay. Complex and delicious at once. Oatmeal, steel, white peach and apple flavours with a clip of spicy oak. Right on the money. Terrific chardonnay drinking.
Oakdene William Chardonnay 2013 - Multiple gold medal and trophy winner. 100% Geelong shiraz.It's not hard to see why. It's an opulent expression of a cool climate shiraz. It has the spice and the cherried fruit, but it has layers of blackberry, toast, musk and clove flavours. It makes an impression. A good one. And keeps that impression going through a long, finely tannic finish.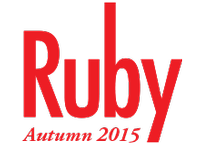 O
TO OAK OR NOT TO OAK
The sun is shining, warm winds are gently blowing and it is time when we finally catch up with all those people we've been meaning to see all year. The entertaining season is upon us, and when it comes to serving up a white wine, we want it to be the right white.
I am no wine snob. I know what I like in a wine, and what I like in a wine is for it not to taste like something reminiscent of a feline waste product and for it to be in my hand. But I like to think I am getting more discerning with age, and have moved on from those early leaps into the wine world (ah, the $4 Chardy), I now like to know a little more about what that wine in my hand is...apart from being a topped up glass, of course.
One of the questions that has had me quizzically peering at bottle lables for some years now, is what is the deal with oaked and unoaked wines? I turned to someone I knew would know the answer, the witty and wine wise Steven Paul from Oakdene Wines.
Oakdene produce four wines considered aromatic in style. Across two five acre vineyards, all fruit is harvested at the same time, which was happening the day after I spoke with Steve. A proportion of the fruit is allocated for fruit driven, aromatic wines and the balance for testured, savoury wines.
The Ly Ly Pinot Gris and the Jessica Sauvignon are destined for oak barrels, while the Sauvignon Blanc and Pinot Grigio will be fermented in tanks.
What does the oak do? These whites are matured mostly in old oak barrels, so without those obvious strong oak characters that you get in more robust styles like chardonnay and reds. What you do get is a more textured wine, with softer acidity, rounder mouth feel (what I would call smooth, because I'm still learning my wine-speak) and a less fruit driven style than Sauv Blancs and Pinot Grigios. These are more complex - some might say more interesting - wines, with a longer palate (i.e. the flavour stays in your mouth longer, as opposed to the instant hit of fruit and acidity you get in non-oaked wines).
Tank fermentation takes place in stainless steel, temperature controlled tanks. Wines fermented in theses tanks are not exposed to oxygen and the aim, so Steve explained, is to preserve the fruit to as close as possible to what you find in the vineyard. Ageing the wine on yeast provides fullness to the wine, and three months after fermentation, it is bottled. Full of fruit and with plenty of punch, these wines are on the market around four weeks after bottling.
Barrel fermentation sees the juice run into the French Oak Barriques (225-litre, or 58-gallon old school barells.) The warm environment, along with a small amount of oxidation during the aging process, adds richness and texture to the wine and the contact with the spent yeast also works to soften the acidity.
From the origional harvest, the oaked and unoaked wines are picked at exactly the same time, have the same alcohol content from the fruit and the same aromatic profile. The barrel ferment and aging process, however, is longer and needs far more time and attention from the winemakers. For styles like Sauvignon or Pinot Gris, they will spend around eight to ten months in the barrel. The result is a pale, textured, complex wine that is fast becoming the new 'right white'.
Steve says that while the lighter, fruitier, unoaked Sauvignon Blanc and Pinot Grigio styles have held the buyers' attention in recent years, the shift is already happening, with the fuller, more layered oaked whites fighting back in the popularity stakes.
With the 'to oak and not to oak' question answered, we can all quaff with, if not more style in ourselves (although my late night rendition of "Jolene" has a distinctive style of its own), at least a better understanding of the style of wine we are pouring. Go ahead and show off a little.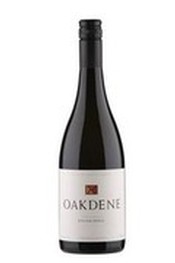 The Winewise Championships 2015 have declared, Oakdene William Shiraz 2013, the second best shiraz in the state. This is what they had to say about it.
'This is a vibrant wine made with considerable flair. There's a hint of whole bunch bramble to the nose, and a touch of toasty French oak combines beautifully with the red berry fruit to add depth to the picture. A classy representative of the Geelong region.' Buy now....
The 2012 Oakdene William Shiraz has also had an honourable mention, crossing the line in fifth place!

Gary Walsh from Winefront has awarded our 2014 Single Vineyard Pinot Grigio 93 points.
Here are his tasting notes: "They've done a pretty good job here. Tastes good, has textural interest and drinks well. Tick tick tick. Boom. Nashi pear, light chalky texture, fruit sweetness pared back with some earth and dried herb flavours and a clean finish with good length - some perfume and grip to close. Excellent."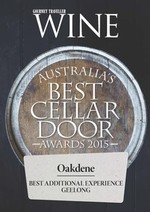 The leading wine writers in the country have been very busy visiting every region to determine the best tasting experiences at cellar doors around Australia for Gourmet Traveller Wine. Last year Oakdene won the 'Star Cellar Door' for the Geelong area and this year we are proud to be the 'Best Additional Experience' for 2015 (restaurant, accommodation and orchid nursery).
Come and join us at our Upside Down House, cellar door, to see what everyone is raving about.

Wine Review by Mike Bennie (Wine Business Monthly - March 2015)
"A blush of colour! Chalky texture, loads of savouriness, wet pebble texture and a bold vein of granite-like minerality. Nashi pear juice comes to mind too. This is a great example of how some judicious winemaking decisions can make Pinot Gris a more complex, compelling wine with drinkability and interest hand-in-hand. So well done."